MSM Annual Conference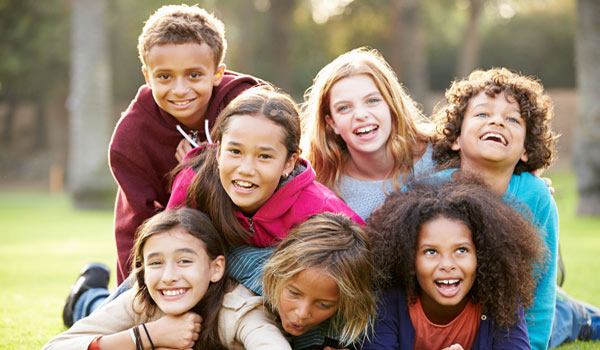 30 Years of Connecting Montessori Schools
MSM is pleased to be able to offer a high quality conference experience for schools in the Massachusetts area. The most important part of attending the MSM Annual Conference is the valuable information you take home to your community. The ideas and strategies you learn from workshops, roundtables, speakers, and exhibitors can be implemented back home in your own school.
2018 Annual Conference will be January 6, 2018
---
Keynote Speaker for 2018, Sandra Girlato

OBSERVATION: The Foundational Science of Montessori Practice


Sandra Girlato is the Primary Director of Training at the Foundation for Montessori Education in Toronto, Canada. She holds a Bachelor of Science Degree from the University of Toronto, a Master's Degree in Education from Loyola College, as well as an Association Montessori Internationale (AMI) Primary Diploma. Sandra has served as an adjunct professor at Loyola College in Baltimore, Maryland.

Sandra has been active in the Montessori community, working with children, parents, educators and administrators for over 30 years. She is a world renowned speaker having presented in North and South America, Europe, Asia and Australia.

Sandra has been a member of the AMI Scientific Pedagogical, Materials and Translation Committees. She is currently the President of AMI Canada.

Sandra has had the unique distinction of being mentored by Renilde Montessori, Dr. Montessori's youngest granddaughter.


---
CONFERENCE WORKSHOP DESCRIPTIONS

MSM is pleased to offer a range of workshops both across the developmental planes and for administrators. Click here to read the descriptions for the workshops being offered this year.
---
REGISTRATION

Registration for the 2018 Annual Conference is now open.

We have streamlined registration for conference attendees even more this year. We launched our new registration system with great success and have made adjustments, based on member feedback, to better serve. Conference attendees can register individually or as a group. We highly encourage schools to register their staff as a group to take advantage of the discounts offered.

We kindly request that you read the registration instructions below closely to be sure you register properly and in the most efficient manner.

Member Schools

Discounted rate for registering online by December 8th, 2017.
MSM Member Schools: $100.00/person - The new system will automatically calculate a 10% discount if five (5) people from an MSM member school are registering.

Registration after December 8th, 2017 will be available day of the conference ONLY and the rates will be as follows:
MSM Member Schools: $125.00/person | Non Members: $150.00/person

Member schools should register groups via their school's account page. Registering here will give schools a record of registrations and workshops chosen. If you want to print out a list of registrants, select Confirmed Registrants from your menu on the right when you are logged in. Click here to be directed to the member school login area. Registration is now open! When you log into your area you will see Conference Registration on the right.

*** Click here for instructions on how to use the new registration system within your school's account page.*** We suggest you read the instructions on how to register before doing so.
We recommend you print out this page so you can have it available when you do your registrations the first time.

Nonmember Schools & Individuals

Discounted rate for registering online by December 8th, 2017
MSM Member Schools: $100.00/person | Non Members: $125.00/person

Registration after December 8th, 2017 will be available day of the conference ONLY and the rates will be as follows:
MSM Member Schools: $125.00/person | Non Members: $150.00/person

Registering as a nonmember or individual? No problem, we streamlined that process as well! Click here to be brought directly to the registration page.

If your school is a member please do not register via the nonmember site as the correct amount to be paid will not be reflected.

Payment Information

MSM will only be accepting online payments through PayPal. PayPal is trusted by over 148 million users around the world. We hope that this gives conference attendees peace of mind throughout the registration process.

After you register, via the member or nonmember system, you will be directed to PayPal to make your required payment.

MSM understand that this is not always possible for our public school attendees and we will gladly accept checks from these schools. However, these are the only schools eligible for this exemption. Public schools who need this exemption should contact Christina Gasbarro at for details on this.
---
CONFERENCE LOCATION - DEAN COLLEGE
The facilities at Dean College in Franklin, MA, have been so wonderful more than three years that we are returning to Dean College again this year. Centrally located and easily accessible, Dean College's light-filled, modern, well-equipped facilities have helped provide a comfortable and nurturing learning environment for teachers....especially at lunch. The conference will be held in their campus center at 109 West Central Street Franklin, MA 02038 - if you are using a GPS please use this address as it will bring you directly to the conference building. Any other address used will take your elsewhere on campus. Click here for a map of the Dean College campus.
---
CONFERENCE WORKSHOP SCHEDULE

This year MSM is offering several new options for our Conference participants.

MSM is adding two new Intensive Workshops to our Conference Schedule. These Intensives are designed to offer additional time for selected speakers to share and present relevant topics from research to best practices in greater depth for our Montessori educators. Please note the time frames for the morning and afternoon Intensive sessions are for 1 hour & 45 minutes. Your time frame for lunch will match your workshop registration schedule.
MSM is also offering a brief time in the schedule for Program Level Gatherings.
Our changes to the schedule will also alleviate over-crowding, due to the growing number of participants, at different times during the day. More importantly, this year's schedule offers the continuity of our past schedule and offers participants new options which we hope will strengthen your conference experience.

2018 Schedule
Vendors and raffle will be open throughout the conference
Registration opens, 8:00 AM
Opening remarks, 9:00 AM
Keynote address, 9:15-10:45 AM
Morning workshop

11:00-12:15 PM, Traditional Workshop
11:00-12:45 PM, Intensive Workshop

The Cafeteria would be open from 12:00-1:30 PM

Program level gatherings will be 12:45-1:15 PM; Check your Conference Folder at at Check-In for room assignments.

Afternoon workshop

1:30-2:45 PM, Traditional Workshop
1:30-3:15 PM, Intensive Workshop
---
HOTEL INFORMATION

For attendees that will be coming from a distance, there are three hotels close to Dean College for your to choose from. When you make your reservation, mention that you are attending a conference at Dean College as they run specials at times that will give you a discount on your stay.

Residence Inn Boston Franklin
Address: 4 Forge Pkwy, Franklin, MA 02038
Phone:(508) 541-8188

Hampton Inn Franklin
Address: 735 Union Street, Franklin, MA 02038
Phone:(508) 520-2999

Hawthorn Suites by Wyndham Franklin
Address: 835 Upper Union St, Franklin, MA 02038
Phone:(508) 553-3500


---
VENDORS

The Annual MSM Conference provides your company with an outstanding opportunity to display your products and services to the largest gathering of Montessorians in the state. Our over 400 attendees are the leaders and decision makers, as well as users of materials, from schools across New England. They come to network, attend more informative sessions, and would love to learn about how your products or services can be used at their schools. Are you interested in being a vendor? Click here for more details.
---
2018 WORKSHOP PROPOSAL SUBMISSIONS

Thank you to those who submitted workshop proposals. We will be in touch in early October of the acceptance or non-acceptance of your proposals.

If your proposal is selected, you will be automatically registered for the conference at no cost to you. You will also be given an honorarium of $200 for your presentation.

No Sales policy: MSM's policy is that presenters may not sell products in session rooms. Presenters are not permitted to sell products before, during or after their session at the Annual Conference. If you would like to purchase a booth in MSM's Exhibit Hall, please contact Susan Swift at

Questions: Please e-mail Don Grace at
---
PRESENTATION MATERIALS

In response to member comments after the 2008 Annual Conference we have created this section of the site for Keynote and workshop handouts and PowerPoint presentations. Presenters will be given the option to post their information here either before or after the conference date. All materials are provided in PDF, which can be viewed with Adobe Reader.

If information from a workshop is not listed on this page please contact the presenter directly with questions. MSM does not have copies of presenter materials available.

2017 Presentation Material
Benefits of Place-based Education
Swimming Upstream Against the Current: Changing the School Improvement Paradigm
Student Gains from Place-Based Education
Greening Your School Through a Community Organization Parntership
Making it Stick
The Science Shelf
The Science Shelf: Electricity Curriculum Introduction
Translating Montessori
RVCS Peace Education Curriculum Map
Sing for Joy
Labyrinths in the Classroom: Cultivating Mindfulness in a Montessori Setting
Cultivating Ecological Literacy in the Montessori Classroom
How Our Language Affects Children's Lives and Learning--Words matter
Sticks and Stones May Break My Bones
The noun lesson of Maria Montessori


2016 Presentation Material
Effectively Integrating Reading
Resources for Mindfulness Zentangle
Zentangle Lesson Plan MA grades 3-6
Using Zentangle to Enhance Mindfulness in the Classroom Notes


---
CONFERENCE CANCELLATION/REFUND POLICY

Substitution Policy: If a registrant is unable to attend an event for any reason they may substitute, by arrangement with the registrar, someone else from the same institute/organization.

No Show Policy: Refunds will not be granted for no-shows (registrants who do not attend the conference with no prior notice of cancellation).

Weather Related Policy: In the event of impending, inclement weather, MSM will make the determination of whether the conference will continue, or be postponed, by 6PM the evening before. A message informing registrants will be posted to the MSM webpage and Facebook page. Refunds cannot be given to registrants who decide not to attend the day of the conference for any reason.

MSM makes arrangements for a snow date each year for the Annual Conference this date is posted to the MSM website at the time of registration. For this reason, MSM does not give refunds to registrants in the event that the snow date needs to be used.

The policy as stated on this page is valid from August 2017.