MSM Annual Conference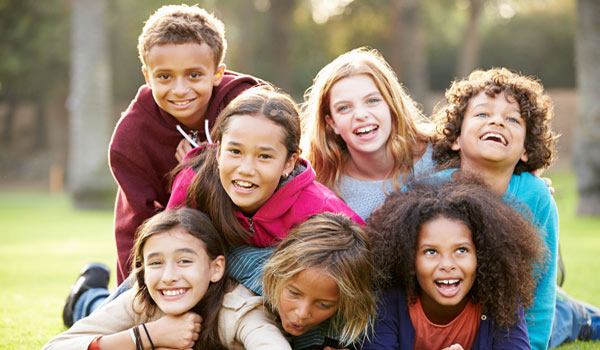 30 Years of Connecting Montessori Schools
MSM is pleased to be able to offer a high quality conference experience for schools in the Massachusetts area. The most important part of attending the MSM Annual Conference is the valuable information you take home to your community. The ideas and strategies you learn from workshops, roundtables, speakers, and exhibitors can be implemented back home in your own school.
Save the Date! Our 2019 Annual Conference will be January 5, 2019.
---
2019 WORKSHOP CHOICES

Click here for detailed workshop descriptions and information on all our Workshops.
Click here for workshop quick reference sheet


---
REGISTRATION

Registration for the 2019 MSM Annual Conference is now closed. Due to record numbers, MSM will not be able to accommodate day of registrants this year. Thank you for your understanding.


---
2019 WORKSHOP PROPOSAL SUBMISSIONS

The call for proposal period has closed for the 2019 Annual Conference. Thank you to all who submitted.

No Sales policy: MSM's policy is that presenters may not sell products in session rooms. Presenters are not permitted to sell products before, during or after their session at the Annual Conference. If you would like to purchase a booth in MSM's Exhibit Hall, please contact Susan Swift at

Questions: Please e-mail Mary Gale at
---
Keynote Speaker for 2019, Dr. Angeline Lillard

Montessori: Research on Outcomes with an Eye on Fidelity
Dr. Lillard will focus on outcomes, ending with a study that most squarely addresses implementation of Montessori.


Each year MSM works to secure a keynote speaker who can address the rich history and work we do as Montessorians while also addressing current educational practices. This year's keynote provides one of the best examples of this, a dedicated advocate and researcher of Montessori pedagogy, Dr. Angeline Lillard. Dr. Lillard is a Professor of Psychology at the University of Virginia, and has been studying Maria Montessori's methods for more than two decades.

Angeline Lillard is an elected Fellow of both the American Psychological Association and the Association for Psychological Science. She obtained her BA in English Literature from Smith College and her PhD in Psychology from Stanford University. She has been a Keynote Speaker at dozens of Montessori conferences worldwide, including the three major Montessori Centennial conferences in Rome, New York, and San Francisco. Angeline has published over 100 articles and chapters including in Science, Pediatrics and many top Psychology journals.

Angeline Lillard's recent book, in its third edition, Montessori: The Science Behind the Genius received the Cognitive Development Society Book Award in 2006. Angeline's primary research interests are in Montessori education and children's pretend play. Angeline Lillard is also interested in the development of theory of mind, children's executive function, children and media, neuroplasticity, contemplative practices, and culture and development.


---
CONFERENCE LOCATION - DEAN COLLEGE
The facilities at Dean College in Franklin, MA, have been so wonderful more than three years that we are returning to Dean College again this year. Centrally located and easily accessible, Dean College's light-filled, modern, well-equipped facilities have helped provide a comfortable and nurturing learning environment for teachers....especially at lunch. The conference will be held in their campus center at 109 West Central Street Franklin, MA 02038 - if you are using a GPS please use this address as it will bring you directly to the conference building. Any other address used will take your elsewhere on campus. Click here for a map of the Dean College campus.
---
EVENT PARKING
There is ample parking at Dean College. The Main Entrance lot (#25 on the map) is directly outside the Campus Center building where the conference is held. Additional parking is across the street at the Adams Lot (#31). We ask that you not park in any lots not owned by Dean College Out of respect to local residents and buildings.
Click here for a map of the Dean College campus.
---
CONFERENCE WORKSHOP SCHEDULE HIGHLIGHTS

The 2019 MSM Conference continues to uphold the quality and day long opportunities for professional development and opportunities to spend the day amongst your colleagues. This year's schedule will offer Workshop Sessions A & B options following the Keynote Address and Workshop Session C in the afternoon.

Session A Traditional Workshops (1hr 15 min);

Session B Intensive Workshops (1hr 45min). These workshops are designed to offer additional time for selected speakers to share and present relevant topics from research to best practices in greater depth for our Montessori educators.

Session C Traditional (1hr 15min) All workshops will start at 1:45pm and end at 3:00 this year.

When registering for your Conference day please note:

Your time frame for lunch will match your workshop registration schedule;
The schedule offers time for Lunch/break, visiting with colleagues, the Vendors, and Raffle;
Program Level Gatherings have been included as a Workshop choice in afternoon Session C;
Raffle pick up is from 3:00 to 3:15.
Our refinements to the schedule will also alleviate over-crowding, due to the growing number of participants, at different times during the day. More importantly, this year's schedule offers the continuity of our past schedule and offers participants options which we hope will strengthen your conference experience. The following is the full day schedule at a glance:

MSM 2019 Annual Conference Schedule

8:00 - 9:00 Registration
9:00 - 10:45 Welcome and Keynote Address

AM WORKSHOP SESSIONS Attendees will select either Session A and B Workshop followed by lunch/ break time

Session A
11:00 - 12:15 Traditional Workshops 1hr 15 min.
12:15 - 1:00 Lunch Time A Offering time for lunch/break time , visiting with colleagues, the Vendors and Raffle Tables
PM Workshops start at 1:45

Session B
11:00 - 12:45 Intensive Workshops 1hr 45 min.
12:45 - 1:30 Lunch Time B Offering time for lunch/break time, visiting with colleagues, the Vendors, and Raffle Tables
PM Workshops start at 1:45

PM WORKSHOP SESSIONS:

Session C
1:45 - 3:00 Traditional Workshops 1hr 15 min
3:00 – 3:15 Raffle item pick up time


---
HOTEL INFORMATION

For attendees that will be coming from a distance, there are three hotels close to Dean College for your to choose from. When you make your reservation, mention that you are attending a conference at Dean College as they run specials at times that will give you a discount on your stay.

Residence Inn Boston Franklin
Address: 4 Forge Pkwy, Franklin, MA 02038
Phone:(508) 541-8188

Hampton Inn Franklin
Address: 735 Union Street, Franklin, MA 02038
Phone:(508) 520-2999

Hawthorn Suites by Wyndham Franklin
Address: 835 Upper Union St, Franklin, MA 02038
Phone:(508) 553-3500


---
VENDORS

The Annual MSM Conference provides your company with an outstanding opportunity to display your products and services to the largest gathering of Montessorians in the state. Our over 400 attendees are the leaders and decision makers, as well as users of materials, from schools across New England. They come to network, attend more informative sessions, and would love to learn about how your products or services can be used at their schools. Are you interested in being a vendor? Click here for our Vendor Registration Form. Click here for our Adolescent Program Vendor Registration Form .
---
PRESENTATION MATERIALS

In response to member comments after the 2008 Annual Conference we have created this section of the site for Keynote and workshop handouts and PowerPoint presentations. Presenters will be given the option to post their information here either before or after the conference date. All materials are provided in PDF, which can be viewed with Adobe Reader.

If information from a workshop is not listed on this page please contact the presenter directly with questions. MSM does not have copies of presenter materials available.

2018 Presentation Material
Curve of Work Sheet
Foundation for Montessori Education - Observation Codes
Daily Observation Form
Observation Log
Observation Behavior Form
Singing Games and Dances in the Elementary Classroom
20 Science Experiments for Group Time
Websites for Science Experiments
Aiding Independance
Aiding Independence Lessons
Circling Back to Circle Time - Handout
Circling Back to Circle Time - Observation Tool
Labyrinth Drawing
Lesson 8 - Mindful Smelling
MSM Brochure
Peaceful Science
The Very Hungry Toddler - Handout
The Very Hungry Toddler - Outline
Historical Dinner Presentation Handouts
Overview: Introduction to Biochemistry
Introduction to Biochemistry for Middle School
Experiments for MSM Conference
Your Community, Your Classroom
Toddler Speak
Scaffolding and Differentiating STEM in the Montessori Classroom


---
CONFERENCE CANCELLATION/REFUND POLICY

Substitution Policy: If a registrant is unable to attend an event for any reason they may substitute, by arrangement with the registrar, someone else from the same institute/organization.

No Show Policy: Refunds will not be granted for no-shows (registrants who do not attend the conference with no prior notice of cancellation).

Weather Related Policy: In the event of impending, inclement weather, MSM will make the determination of whether the conference will continue, or be postponed, by 6PM the evening before. A message informing registrants will be posted to the MSM webpage and Facebook page. Refunds cannot be given to registrants who decide not to attend the day of the conference for any reason.

MSM makes arrangements for a snow date each year for the Annual Conference this date is posted to the MSM website at the time of registration. For this reason, MSM does not give refunds to registrants in the event that the snow date needs to be used.

The policy as stated on this page is valid from August 2017.