MSM Advocacy Support for Montessori Schools and Teachers in MA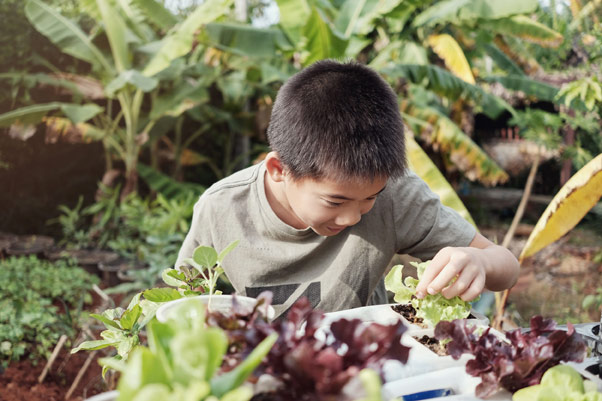 Advocacy Update - October 2019

Dear Montessori Schools in Massachusetts,

Montessori Advocacy is an ongoing process of promoting Montessori as high fidelity education in our state. This process includes ongoing efforts to develop and maintain connections with our state government in relation to regulations, career lattice and recognition of the Montessori teacher credential, QRIS and its impact on Montessori programs, and the implementation of a voluntary validation project for Montessori schools in our state. In September, Martha Torrence, MSM Board Chair and member of the MSM Advocacy Committee, attended the national Montessori Public Policy Initiative (MPPI) conference. Martha presented the status of Montessori advocacy in our state.

View advocay slides.
Validation Project Update
By working with advocacy groups in other states and specialists in MPPI, we have created a draft of the Validation Project and Verifier's Handbooks:
MSM Validation Handbook: School Self Study
contains the project descriptions and forms necessary for a school's self-assessment of its Primary Program.
MSM Validation Project Handbook: Verifier Guidebook
contains all that is necessary for training verifiers, check lists for the Project Coordinator and Verifier Teams, rubrics for self-study assessments, and forms for onsite visits.
In September, we shared these documents with representatives of EEC in MA and have invited them to share their input. We are hoping to meet with Commissioner Samantha Aigner-Treworgy soon.
Read More...
MSM Validation Project provides a self-regulated measure of accountability for Montessori schools with several benefits.
Parents will recognize that validated schools include baseline, threshold, essential components of authentic Montessori education. Parents can make consumer decisions based on their knowledge of these essential components.
Schools will demonstrate their adherence to these baseline, essential components and will therefore be seen as authentic Montessori programs rather than Montessori in name only.
State agencies can be assured that a validated school includes all baseline essentials. This may help as we advocate with state agencies on behalf of all validated Montessori schools.
The project is voluntary and all Montessori schools in the state can choose to participate. The Project will be staffed by fellow Montessori educator volunteers who understand the value and benefit of such a program for our schools.
The MSM board is working proactively on your behalf to support, protect, and defend Montessori education in our state. We are excited to be able to offer this program to our schools. If you have questions about the project, please feel free to contact us at: .
Our pilot validates the Primary level, ages 2.9-6 years. When we have a successful implementation for this age group, we will expand to include others.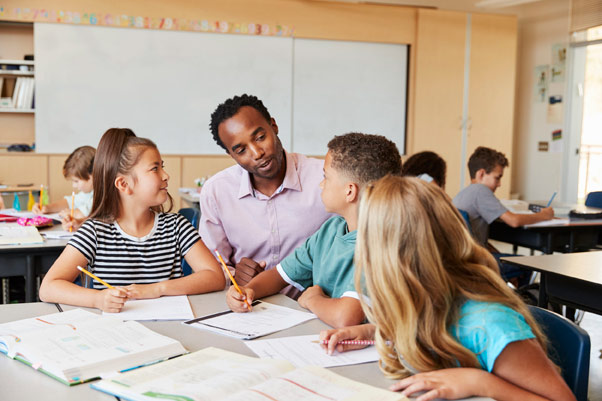 We need volunteers! Please help us support this important project! We need volunteers for the following roles:
Project Coordinator- to organize and schedule validating schools and teams.
Verification Teams- experienced volunteer Montessori educators to review self-assessments and perform the on-site visits.
Approval Committee- 3 volunteer Montessori Educators/Administrators who review Verification team's recommendation and gives final approval for the Certificate of Validation.
Peer coaches – volunteers to help schools establish a plan to meet criteria.
We will be training volunteers this spring.
We are also looking for 3-5 schools to participate in a pilot. The materials will be available this spring and the validation with school visits would occur next fall.
Read more about our project timeline...
2018-2019 – Testing the Waters
Survey MSM member schools to establish "buy-in" and communicate about the project.-December 2018 (complete)
Establish Handbook and training materials for Primary/Children's House programs (complete)
2019-2020 – Solidifying a Foundation of Support
Engage a review process which includes MPPI, MSM and EEC (complete).
Participate in MPPI Conference (complete)
Formally present to EEC – obtaining support by our state agency.
Hire a part time Project Coordinator (winter/spring 2020)
Identify & Train Coordinator and Verifiers (winter/spring 2020)
Identify schools for pilot (winter/spring 2020)
2020-2021 - Implementation
Develop a feedback system for the Validation Pilot.
Pilot 3-5 volunteer schools. (Fall 2020)
Roll out Validation for all Montessori Schools in MA. (Winter 2021)
2021-2022 - Expansion
Implement validation for other age groups.
Montessori Credential Recognition
We are very pleased to announce that the MA Department of Early Education and Care recognizes the Montessori credential from teacher education programs that are accredited by the Montessori Accreditation Council for Teacher Education (MACTE) for the EEC Lead Teacher credential. MSM is excited with this significant success on your behalf. Read more…
Read More...
To receive your letter of recognition from the state, start at the EEC Professional Qualifications Certification Application Status page. start at the EEC Professional Qualifications Certification Application Status page.

Follow these steps:

1. Print and complete the application.

2. Contact the Montessori program where you earned your credential and request a transcript of coursework, and verification of your internship. Your transcript must indicate that you completed a course in Child Development. When you have received this transcript from your program...

3. Email MACTE at info@macte.org to request a verification of your credential. Provide your name, the name of your program, and the year of your credential. When you receive verification from MACTE…

4. Copy your Montessori credential.

5. Send the paper copies of your application, your transcript, your credential, and your MACTE verification to:

Department of Early Education and Care- PQ Unit
51 Sleeper Street, 4th floor
Boston, MA 02210

For more information, see: FAQ for MA EEC Recognition of the Montessori Credential For templates for letters of request, see: Templates for Request of Transcript, Request for Verification, Request for Equivalency of Transcript
MSM Advocacy Committee Members:
Debbie Jernegan - MSM Board Member, Head of School Vineyard Montessori School
Martha Torrence - MSM Board President, Head of School Summit Montessori School
For questions or to learn how you can help, contact the Advocacy Committee at