MSM Annual Conference January 22, 2022
30 Years of Connecting Montessori Schools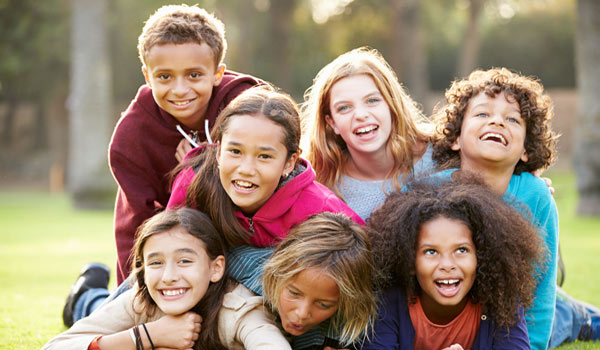 For more than 30 years MSM has been pleased to offer a high-quality conference experience for schools in the Massachusetts area. This year, we are adapting to the needs of the world around us and offering a virtual conference platform. Our conference, Interweaving Inclusion into our Montessori Practice, will feature: two fantastic keynotes of relevant topics to our lives and work, live workshops, leveled roundtable discussions, a virtual vendor space, and more.

The most important part of attending the MSM Annual Conference is the valuable information you take home to your community. The ideas and strategies you learn from workshops, roundtables, speakers, and exhibitors can be implemented back home in your own school.
---
Virtual, Vital, Valuable
We may be virtual this year but MSM has still put together a conference that will provide the same high-quality, timely, and valuable programming that we have become known for.
Two renown keynote speakers!
Presenters who have made a significant impact with their work
Affordable and excellent value
Interactive, easy to navigate, virtual platform
Networking opportunities
Virtual vendors space
Professional development hours
---
Registration
Registration will open in late November.

Regular Registration Rate
Member Regular Registration Rate – $70.00
Non-Member Registration – $90.00

With the new format of a virtual conference comes a new registration platform. We wanted to point out a few differences in registration from past years.

1) MSM member schools will still receive a special discount. To receive the discount please enter the code sent to you by MSM. If you are a member and need the code please contact us at .
2) Member schools will also still received a 10% discount for registering five or more staff members. If your school will qualify for the discount, simply indicate "invoice me" once you finish registering and your invoice will be adjusted and sent to you.
3) You will need a unique email for each person registering for the conference (so you will not be able to use an admin email for everyone this year).

---
Schedule for the Day
9:00 a.m. Opening remarks from MSM President, Martha Torrence
9:15 a.m. - 10:15 Morning keynote, Jennifer Bryan, Ph.D.
10:25 a.m. - 11:30 Morning workshops
11:45 a.m.- 12:20 Level specific roundtables
12:30 p.m. - 1:30 Afternoon keynote, Rodney Glasgow
1:40 p.m. - 2:40 Afternoon workshops
---
Thank you to Our Conference Sponsors
Major, Supporting, and Member School sponsors will be announced soon. If you would like to learn more about becoming a sponsor or vendor contact George Markhamat
---
Keynote Speakers for 2022
Morning Keynote Address: Using The 5 Montessori Principles to Understand and Support Gender and Sexuality Diversity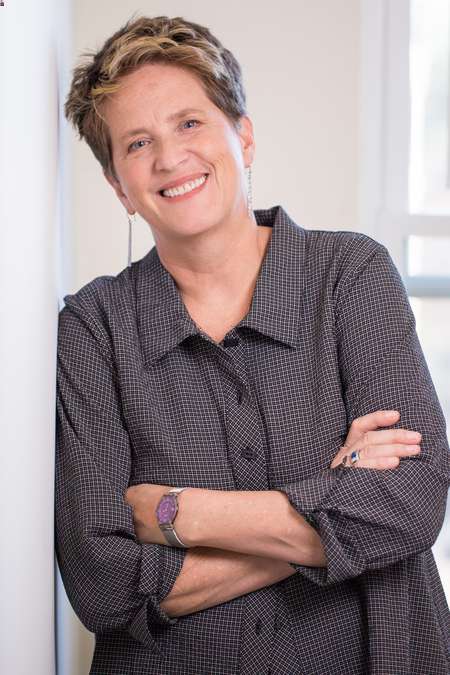 Presenter:
Jennifer Bryan, Ph.D.
Biographical Information: Dr. Bryan earned her BA in Creative Writing at Princeton, her masters and doctorate in Counseling Psychology at Teachers College, Columbia University and studied for a year at the Harvard Graduate School of Education. She began her career teaching English and coaching at The Hotchkiss School, taught briefly at Northfield Mount Hermon School and was a graduate level instructor in Group Theory, Dynamics and Practice in the Counseling Psychology department at Teachers College, Columbia University and at the Smith College School for Social Work in Northampton, MA.
Jennifer did her graduate clinical internship in Psychology at the University of Massachusetts at Amherst and a post-doctoral fellowship in Child and Adolescent Psychiatry at Baystate Medical Center in Springfield, MA. She worked in the Counseling Center at the University of Connecticut in Storrs before opening a private psychotherapy practice in Northampton, MA in 1994. In addition to providing therapy for adults, adolescents, couples, and groups, she offered clinical and organizational consultation to individual schools, local school districts and social service agencies.
She founded Team Finch Consultants and began offering specialized gender and sexuality consultation to PreK-12 schools in 2001.* As these issues have become increasingly relevant in social, political, religious and educational contexts, Jennifer continues to expand and refine her programs for schools and other organizations. Her conceptual and pedagogical models related to gender and sexuality continue to evolve, as she tries to keep pace with the profound and rapid change in this field.
Jennifer is also conducts workshops focused on leadership development, effective communication skills, and working with groups. As a coach, she contributes to the professional development of individuals and groups who want to grow their leadership capacities, improve performance and deepen satisfaction in work well done.
Target Level:
General
Target Experience of Attendee:
All Experience Levels
Presentation Abstract:
With a focus on the development of the whole child, Montessori schools are uniquely positioned to support the cognitive, social, emotional and physical aspects of students' gender identity and sexual identity development. This keynote explores ways that the five principles of Montessori Education [1. Respect for the Child, 2. The Absorbent Mind, 3. Sensitive Periods, 4. The Prepared Environment, 5. Auto Education] also provide direction for educating students about gender and sexuality as fundamental aspects of Self, Other and Community. These principles support the work of Montessori educators who seek competence and confidence in addressing the simplicity/complexity of Gender and Sexuality Diversity.
---
Afternoon Keynote Address: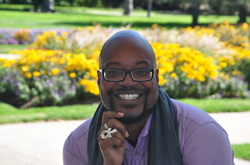 Presenter:
Rodney Glasgow
Biographical Information: Rodney Glasgow is a noted speaker, facilitator, trainer and activist in the areas of diversity, equity, and social justice. He has given a number of keynote presentations, delivered workshops, and offered consultation to schools and organizations nationwide. He was a member of Call-to-Action, the advisory board to the Vice President of Equity and Justice for the National Association of Independent Schools. Additionally, he is an advisory board member for the Family Diversity Projects, Inc. He was on the Board of Directors for The Friendly House, a Worcester-based community empowerment organization, and a Community Solutions Council Specialist for Supporting Positive Youth Development with the United Way of Central Massachusetts. In 2009, he was given the People of Courage Award by the City of Worcester for his work with the Greater Worcester Community Foundation's LGBT Initiative. He is one of the founding members and now Chair of the National Association of Independent School's annual Student Diversity Leadership Conference, a 20 year-old training ground drawing over 1500 high school students nationwide. Last year, Rodney launched the
National Diversity Practitioners Institute
, a summer intensive for diversity practitioners. He is also the founder of Diversity in the DMV, a one-day conference for students and educators. Rodney is a featured writer in the book Diversity in Independent Schools, and he wrote the prologue for the recently released One Teacher in Ten in the New Millennium: LGBT Educators Speak Out About What's Gotten Better…And What Hasn't.
A graduate of Harvard University with a joint degree in Afro-American Studies and Psychology, and holding a Master of Arts in Organization and Leadership from Columbia University, he is also an independent school alum, having graduated from Gilman School in his hometown of Baltimore, MD. An experienced educator, trainer, and administrator for students and faculty in grades kindergarten through post-graduate, Mr. Glasgow has been the Diversity Coordinator at Graland Country Day School, Assistant Head of Upper School and Director of Diversity for Worcester Academy, and is currently the Head of Middle School and Chief Diversity Officer at St. Andrew's Episcopal School in Potomac, MD. He is also President of
The Glasgow Group
, a consortium of dynamic, innovative consultants.
Target Level:
General
Target Experience of Attendee:
All Experience Levels
Presentation Abstract:
Coming soon!
---
Morning Workshop Options
Workshop information will be published by the end of November.
---
Afternoon Workshop Option
Workshop information will be published by the end of November.
---
PRESENTATION MATERIALS
In response to member comments after the 2008 Annual Conference we have created this section of the site for Keynote and workshop handouts and PowerPoint presentations. Presenters will be given the option to post their information here either before or after the conference date. All materials are provided in PDF, which can be viewed with Adobe Reader.
2022 Presentation Materials
Presentation materials will be posted as we receive them.
---
CONFERENCE CANCELLATION/REFUND POLICY
Refunds will be granted if the request is made in writing by December 26. Refunds after that date will not be considered.