MSM Annual Conference 2020
30 Years of Connecting Montessori Schools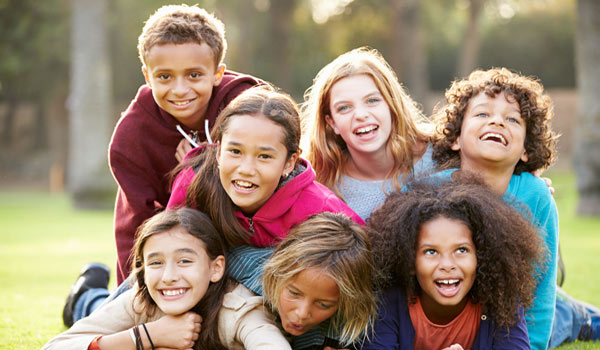 MSM is pleased to be able to offer a high quality conference experience for schools in the Massachusetts area. The most important part of attending the MSM Annual Conference is the valuable information you take home to your community. The ideas and strategies you learn from workshops, roundtables, speakers, and exhibitors can be implemented back home in your own school.
Our 2020 Annual Conference will be January 11, 2020, with a snow date of January 12, 2020.
---
Online Registration for the 2020 MSM Annual Conference is now closed. We would still love to see you at our Annual Conference. You are welcome to come to the conference on that day and register there.
Registration rates on the day of the conference will be as follows:
MSM Member Schools: $130.00/person
Non Members: $140.00/person
---
2020 Annual Conference has Gone Mobile!
We're excited to announce we have a brand new mobile guide for you to use on Guidebook! Get the guide to access the most up-to-date information about our event, including schedules, maps, and much more.
Get our guide here:
https://guidebook.com/g/msm2020annualconf
Android and iOS users:
Tap the "Download" button to download the free Guidebook app

Open Guidebook and you can find our "Montessori Schools of Massachusetts 2020 Annual Conference" guide

Tap "Enter passphrase" and enter annualconf2020 to download our guide
We
strongly encourage
attendees to download the app in advance of arriving to the conference so that you will have the most up-to-date information about the event and be able to access presenter handouts. There will be no registrant folders this year as we are using this app as a green alternative.
---
2020 WORKSHOP CHOICES
Click here for detailed workshop descriptions
and information on all our Workshops.
Click here for workshop quick reference sheet
---
Keynote Speaker for 2020, Maati Wafford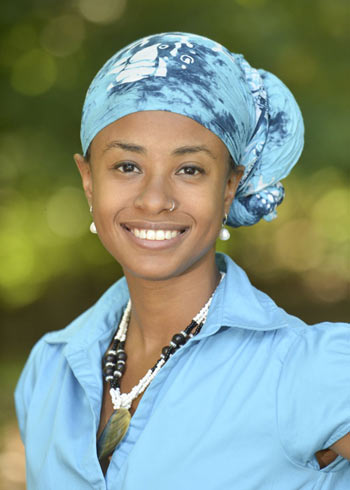 Cultural Competence in the 21st Century Montessori Classroom: Expanding Growth Edges. Strengthening Philosophy
How are Montessori spaces already designed for cultural competence and preparing our future activists and change makers? Maati Wafford will lead a thoughtful interactive discussion that explores how the spiritual preparation of the Montessori guide and administrator serve to dismantle inequities and accelerate peace and justice in the 21st century and beyond.
Maati Wafford is a masters level social worker with over 10 years of commitment as a Montessori parent, educator, and equity and inclusion practitioner. Maati works collaboratively with faculty, coaches, and administrators across the country to enhance and advocate for equity in Montessori classrooms. She provides service and expertise as the Equity Advisor for the National Center for Montessori in the Public Sector and leads courageous conversations amongst faculty, parents, adult learners, and students that increase awareness and critical thinking as the Director of Diversity, Equity, and Inclusion at The Barrie School and Institute in Silver Spring, MD.
---
CONFERENCE LOCATION - DEAN COLLEGE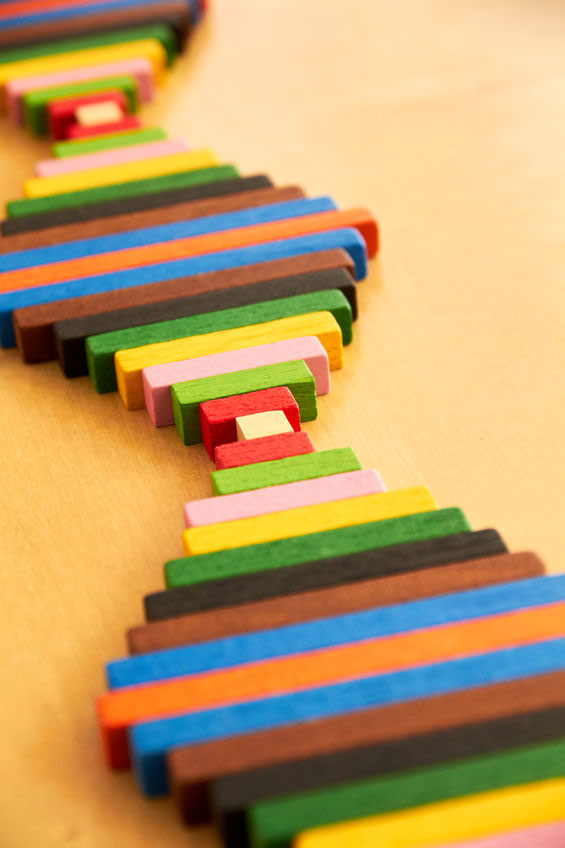 The facilities at Dean College in Franklin, MA, have been so wonderful more than three years that we are returning to Dean College again this year. Centrally located and easily accessible, Dean College's light-filled, modern, well-equipped facilities have helped provide a comfortable and nurturing learning environment for teachers....especially at lunch. The conference will be held in their campus center at 109 West Central Street Franklin, MA 02038 - if you are using a GPS please use this address as it will bring you directly to the conference building. Any other address used will take your elsewhere on campus. Click here for a map of the Dean College campus.
---
EVENT PARKING
There is ample parking at Dean College. The Main Entrance lot (#25 on the map) is directly outside the Campus Center building where the conference is held. Additional parking is across the street at the Adams Lot (#31). We ask that you not park in any lots not owned by Dean College Out of respect to local residents and buildings.
Click here for a map of the Dean College campus.
---
CONFERENCE WORKSHOP SCHEDULE HIGHLIGHTS
The 2020 MSM Conference continues to uphold the quality and day long opportunities for professional development and opportunities to spend the day amongst your colleagues. This year's schedule will offer Workshop Sessions A & B options following the Keynote Address and Workshop Session C in the afternoon.
Session A
Traditional Workshops (1hr 15 min);
Session B
Intensive Workshops (1hr 45min). These workshops are designed to offer additional time for selected speakers to share and present relevant topics from research to best practices in greater depth for our Montessori educators.
Session C
Traditional (1hr 15min) All workshops will start at 1:45pm and end at 3:00 this year.
When registering for your Conference day please note:
Your time frame for lunch will match your workshop registration schedule;
The schedule offers time for Lunch/break, visiting with colleagues, the Vendors, and Raffle;
Raffle pick up is from 3:00 to 3:15.
Our refinements to the schedule will also alleviate over-crowding, due to the growing number of participants, at different times during the day. More importantly, this year's schedule offers the continuity of our past schedule and offers participants options which we hope will strengthen your conference experience. The following is the full day schedule at a glance:

MSM 2020 Annual Conference Schedule

8:00 - 9:00 Registration
9:00 - 10:45 Welcome and Keynote Address

AM WORKSHOP SESSIONS Attendees will select either Session A and B Workshop followed by lunch/ break time

Session A
11:00 - 12:15 Traditional Workshops 1hr 15 min.
12:15 - 1:00 Lunch Time A Offering time for lunch/break time , visiting with colleagues, the Vendors and Raffle Tables
PM Workshops start at 1:45

Session B
11:00 - 12:45 Intensive Workshops 1hr 45 min.
12:45 - 1:30 Lunch Time B Offering time for lunch/break time, visiting with colleagues, the Vendors, and Raffle Tables
PM Workshops start at 1:45

PM WORKSHOP SESSIONS:

Session C
1:45 - 3:00 Traditional Workshops 1hr 15 min
3:00 – 3:15 Raffle item pick up time
---
HOTEL INFORMATION
For attendees that will be coming from a distance, there are three hotels close to Dean College for your to choose from. When you make your reservation, mention that you are attending a conference at Dean College as they run specials at times that will give you a discount on your stay.
Residence Inn Boston Franklin
Address: 4 Forge Pkwy, Franklin, MA 02038
Phone:(508) 541-8188
Hampton Inn Franklin
Address: 735 Union Street, Franklin, MA 02038
Phone:(508) 520-2999
Hawthorn Suites by Wyndham Franklin
Address: 835 Upper Union St, Franklin, MA 02038
Phone:(508) 553-3500
---
VENDORS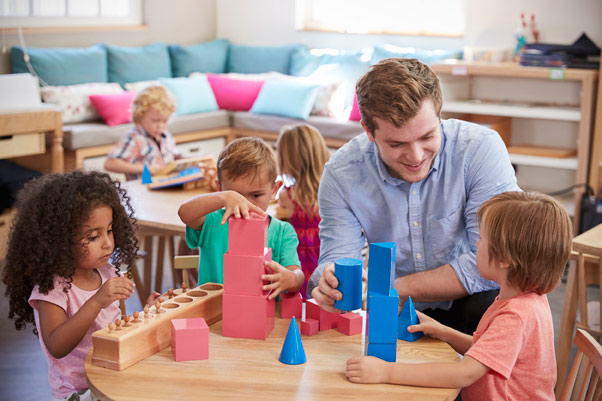 The Annual MSM Conference provides your company with an outstanding opportunity to display your products and services to the largest gathering of Montessorians in the state. Our over 400 attendees are the leaders and decision makers, as well as users of materials, from schools across New England. They come to network, attend more informative sessions, and would love to learn about how your products or services can be used at their schools. Are you interested in being a vendor?
Click here for our Vendor Registration Form
.
Click here for our Adolescent Program Vendor Registration Form
.
---
PRESENTATION MATERIALS
In response to member comments after the 2008 Annual Conference we have created this section of the site for Keynote and workshop handouts and PowerPoint presentations. Presenters will be given the option to post their information here either before or after the conference date. All materials are provided in PDF, which can be viewed with Adobe Reader.
If information from a workshop is not listed on this page please contact the presenter directly with questions. MSM does not have copies of presenter materials available.
2019 Presentation Material
Morning Workshops
Are We Making Jack a Dull Boy?
Not a Vacation Planning Field Work Document 1
Not a Vacation Planning Field Work Document 2
Not a Vacation Planning Field Work Document 3
Evaluating Heads Of School
Pack Your Suitcase
100 Years of Favorite Reads
Cells Mitosis and Stop Motion Animation
Journey North Mystery Class
Journaling With Toddlers
Afternoon Workshops
Building a Transparent, Collaborative Decision Making Culture
MSMs Montessori Advocacy
Building a Transparent Collaborative Decision Making Culture
Increase Your Enrollment with Graphic Design Document 1
Increase Your Enrollment with Graphic Design Document 2
How to Build an Effective Language Environment Part 1
How to Build an Effective Language Environment Part 2
Improvisation and cosmic Ed document 1
Improvisation and cosmic Ed document 2
Supporting Montessori Observation with Technology
Teaching Anti BIas Through Literature doc 1
Teaching Anti BIas Through Literature doc 2
---
CONFERENCE CANCELLATION/REFUND POLICY
Substitution Policy:
If a registrant is unable to attend an event for any reason they may substitute, by arrangement with the registrar, someone else from the same institute/organization.
No Show Policy:
Refunds will not be granted for no-shows (registrants who do not attend the conference with no prior notice of cancellation).
Weather Related Policy:
In the event of impending, inclement weather, MSM will make the determination of whether the conference will continue, or be postponed, by 6PM the evening before. A message informing registrants will be posted to the MSM webpage and Facebook page. Refunds cannot be given to registrants who decide not to attend the day of the conference for any reason.
MSM makes arrangements for a snow date each year for the Annual Conference this date is posted to the MSM website at the time of registration. For this reason, MSM does not give refunds to registrants in the event that the snow date needs to be used.
The policy as stated on this page is valid from August 2017.