MSM Annual Conference January 22, 2022
30 Years of Connecting Montessori Schools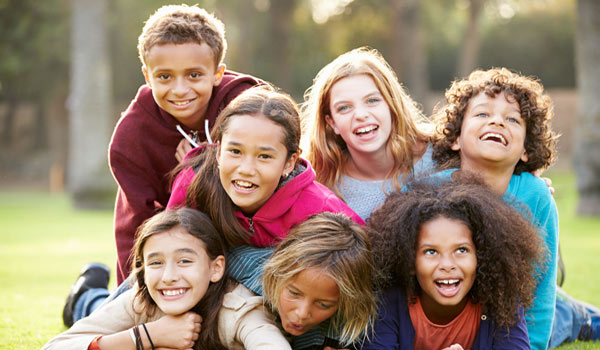 For more than 30 years MSM has been pleased to offer a high-quality conference experience for schools in the Massachusetts area. This year, we are adapting to the needs of the world around us and offering a virtual conference platform. Our conference, Interweaving Inclusion into our Montessori Practice, will feature: two fantastic keynotes of relevant topics to our lives and work, live workshops, leveled roundtable discussions, a virtual vendor space, and more.

The most important part of attending the MSM Annual Conference is the valuable information you take home to your community. The ideas and strategies you learn from workshops, roundtables, speakers, and exhibitors can be implemented back home in your own school.
---
Virtual, Vital, Valuable
We may be virtual this year but MSM has still put together a conference that will provide the same high-quality, timely, and valuable programming that we have become known for.
Two renown keynote speakers!
Presenters who have made a significant impact with their work
Affordable and excellent value
Interactive, easy to navigate, virtual platform
Networking opportunities
Virtual vendors space
Professional development hours
---
Registration
Regular Registration Rate
Member Regular Registration Rate – $70.00
Non-Member Registration – $90.00
With the new format of a virtual conference comes a new registration platform. We wanted to point out a few differences in registration from past years.
1) MSM member schools will still receive a special discount. To receive the discount please enter the code sent to you by MSM. If you are a member and need the code please contact us at .
2) Member schools will also still received a 10% discount for registering five or more staff members. If your school will qualify for the discount, simply indicate "invoice me" once you finish registering and your invoice will be adjusted and sent to you.
3) You will need a unique email for each person registering for the conference (so you will not be able to use an admin email for everyone this year).
---
Schedule for the Day
9:00 a.m. - Annual Meeting of the Membership and opening remarks from MSM President, Martha Torrence
9:15 am - 10:15 am Morning keynote, Jennifer Bryan, Ph.D.
10:25 am - 11:30 am Morning workshops
11:40 am - 12:25 pm Level specific roundtables
12:30 pm - 1:30 pm Afternoon keynote, Rodney Glasgow
1:40 pm - 2:40 pm Afternoon workshops
---
Thank you to Our Conference Sponsors
Major, Supporting, and Member School sponsors will be announced soon. If you would like to learn more about becoming a sponsor or vendor contact George Markhamat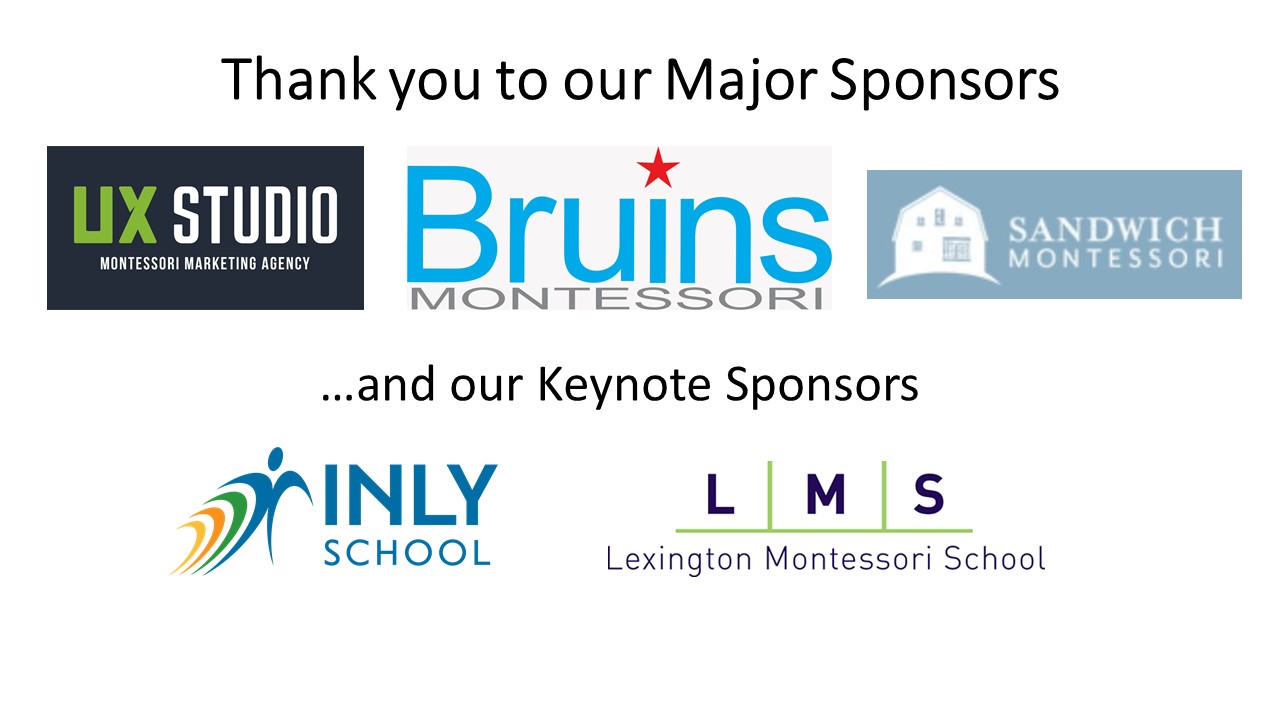 ---
Keynote Speakers for 2022
Morning Keynote Address: Using The 5 Montessori Principles to Understand and Support Gender and Sexuality Diversity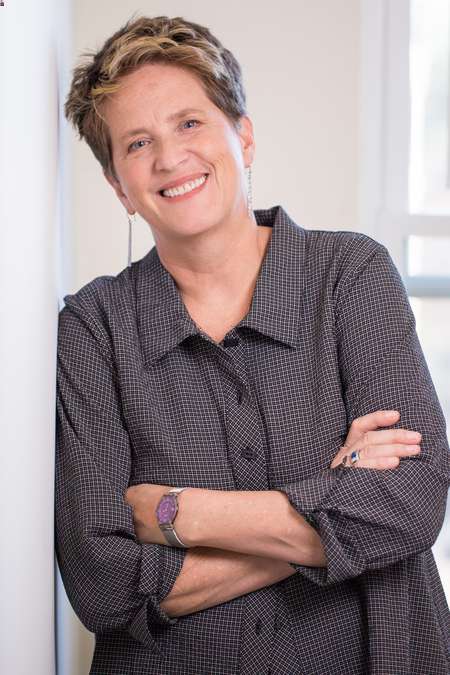 Presenter:
Jennifer Bryan, Ph.D.
Biographical Information: Dr. Bryan earned her BA in Creative Writing at Princeton, her masters and doctorate in Counseling Psychology at Teachers College, Columbia University and studied for a year at the Harvard Graduate School of Education. She began her career teaching English and coaching at The Hotchkiss School, taught briefly at Northfield Mount Hermon School and was a graduate level instructor in Group Theory, Dynamics and Practice in the Counseling Psychology department at Teachers College, Columbia University and at the Smith College School for Social Work in Northampton, MA.
Jennifer did her graduate clinical internship in Psychology at the University of Massachusetts at Amherst and a post-doctoral fellowship in Child and Adolescent Psychiatry at Baystate Medical Center in Springfield, MA. She worked in the Counseling Center at the University of Connecticut in Storrs before opening a private psychotherapy practice in Northampton, MA in 1994. In addition to providing therapy for adults, adolescents, couples, and groups, she offered clinical and organizational consultation to individual schools, local school districts and social service agencies.
She founded Team Finch Consultants and began offering specialized gender and sexuality consultation to PreK-12 schools in 2001.* As these issues have become increasingly relevant in social, political, religious and educational contexts, Jennifer continues to expand and refine her programs for schools and other organizations. Her conceptual and pedagogical models related to gender and sexuality continue to evolve, as she tries to keep pace with the profound and rapid change in this field.
Jennifer is also conducts workshops focused on leadership development, effective communication skills, and working with groups. As a coach, she contributes to the professional development of individuals and groups who want to grow their leadership capacities, improve performance and deepen satisfaction in work well done.
Target Level:
General
Target Experience of Attendee:
All Experience Levels
Presentation Abstract:
With a focus on the development of the whole child, Montessori schools are uniquely positioned to support the cognitive, social, emotional and physical aspects of students' gender identity and sexual identity development. This keynote explores ways that the five principles of Montessori Education [1. Respect for the Child, 2. The Absorbent Mind, 3. Sensitive Periods, 4. The Prepared Environment, 5. Auto Education] also provide direction for educating students about gender and sexuality as fundamental aspects of Self, Other and Community. These principles support the work of Montessori educators who seek competence and confidence in addressing the simplicity/complexity of Gender and Sexuality Diversity.
---
Afternoon Keynote Address: Belonging is No Small Thing: DEI and Child Development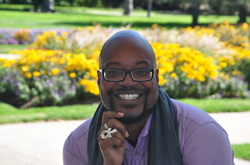 Presenter:
Rodney Glasgow
Biographical Information: Rodney Glasgow is a noted speaker, facilitator, trainer and activist in the areas of diversity, equity, and social justice. He has given a number of keynote presentations, delivered workshops, and offered consultation to schools and organizations nationwide. He was a member of Call-to-Action, the advisory board to the Vice President of Equity and Justice for the National Association of Independent Schools. Additionally, he is an advisory board member for the Family Diversity Projects, Inc. He was on the Board of Directors for The Friendly House, a Worcester-based community empowerment organization, and a Community Solutions Council Specialist for Supporting Positive Youth Development with the United Way of Central Massachusetts. In 2009, he was given the People of Courage Award by the City of Worcester for his work with the Greater Worcester Community Foundation's LGBT Initiative. He is one of the founding members and now Chair of the National Association of Independent School's annual Student Diversity Leadership Conference, a 20 year-old training ground drawing over 1500 high school students nationwide. Last year, Rodney launched the
National Diversity Practitioners Institute
, a summer intensive for diversity practitioners. He is also the founder of Diversity in the DMV, a one-day conference for students and educators. Rodney is a featured writer in the book Diversity in Independent Schools, and he wrote the prologue for the recently released One Teacher in Ten in the New Millennium: LGBT Educators Speak Out About What's Gotten Better…And What Hasn't.
A graduate of Harvard University with a joint degree in Afro-American Studies and Psychology, and holding a Master of Arts in Organization and Leadership from Columbia University, he is also an independent school alum, having graduated from Gilman School in his hometown of Baltimore, MD. An experienced educator, trainer, and administrator for students and faculty in grades kindergarten through post-graduate, Mr. Glasgow has been the Diversity Coordinator at Graland Country Day School, Assistant Head of Upper School and Director of Diversity for Worcester Academy, and is currently the Head of Middle School and Chief Diversity Officer at St. Andrew's Episcopal School in Potomac, MD. He is also President of
The Glasgow Group
, a consortium of dynamic, innovative consultants.
Target Level:
General
Target Experience of Attendee:
All Experience Levels
Presentation Abstract:
Coming soon!
---
Roundtable Discussion Options, 11:40am - 12:25pm
Attendees will be able to participate in a group discussion on a particular topic of importance to their level work. The format of the roundtables is flexible and key is that they bring practitioners together to discuss important issues relevant to them in a moderated format.
Heads of School and Administrators Roundtable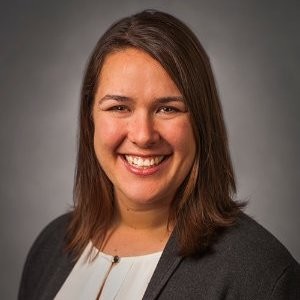 A conversation with Samantha L. Aigner-Treworgy, MA Commissioner of Early Education and Care

Level Specific Roundtables
Infant/Toddler
Children's House (3-6)
Elementary (6-12)
Adolescent (12-18)
---
Morning Workshop Options, 10:25am - 11:30am
Workshop Title:
Let's Talk about it: Consciously Crafting a Generous Welcome to LGBTQIA Members of Your School Community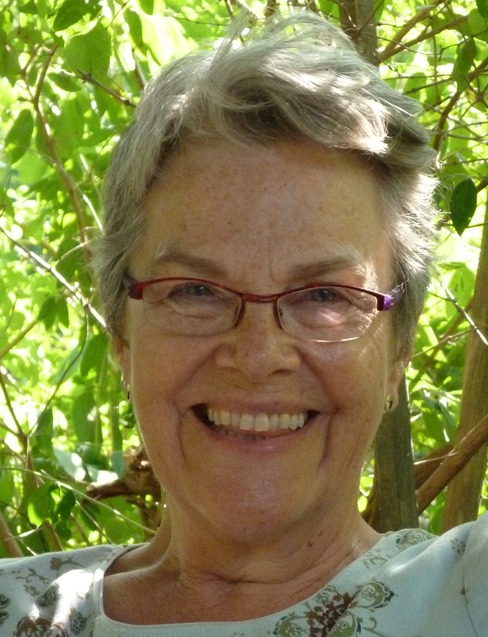 Presenter:
Gretchen Courage
Biographical Information:
Gretchen Courage holds AMS credentials in Early Childhood and Administration and an MA in Early Childhood Education. In the course of her career spanning fifty years, she has served in both public and independent Montessori schools in a variety of roles, including primary Montessori guide, school founder, head of school, director of education, teacher trainer, and school consultant. Gretchen is currently the Montessori Coach at Amherst Montessori School, a co-facilitator in the AMS Instructor Academy, and a school consultant.
At the 1998 AMS National Conference in Boston, Gretchen presented a workshop, "Making Schools Safe for Children of Lesbian and Gay Parents," one of the first on this topic at an AMS event. She has a wealth of both professional and personal experience with issues of sexual orientation and gender identity and relishes the opportunity that this workshop offers, i.e. to continue her journey of growing, reflecting, and sharing. Gretchen's commitment to expanding LGBTQIA knowledge and awareness within the Montessori community is a crucial aspect of her desire to share Dr. Montessori's philosophy of respect for each and every person and AMS' commitment to anti-bias education.
Target Level:
Infant/Toddler, Children's House, Elementary, Adolescent, Administration, General
Target Experience of Attendee:
All Experience Levels
Presentation Abstract:
How do we, as Montessori individuals and institutions, shine a light of honor on the LGBTQIA community by creating an environment in which all feel welcomed, respected, valued, and empowered? (* The American Montessori Society's Strategic Priority #1 - See Below) What does Dr. Montessori have to teach us about embracing the whole person with a sense of celebration of who they are? Please join us for a lively conversation about ways that you can strengthen your school community and increase the collective sense of well-being through a generosity of spirit and action that leaves no one out. Let's talk about making room at the table for all gender identities/expressions and every family structure in a way that includes and connects everyone, regardless of whether or not you are a member of the LGBTQIA community.
Read about additional workshop options
During this workshop, we will share approaches and ways of speaking that are inclusive, respectful, filled with grace and courtesy, and that make a difference for all families. We will hear the voices of members of school communities, past and present, and their words will provide context for this work. Together we will think about the power of language to lift up and to move forward. There will be an opportunity to share your stories during our time together as well as prior to the conference, so that they can be woven into the workshop. Handouts will include quotations, teacher tools, and resources for adults and children.

(* The American Montessori Society's Strategic Priority #1: AMS will model and ensure the advancement of principles of equity, diversity, and inclusion by creating an environment in which all feel welcomed, respected, valued, and empowered.)

This workshop will increase participants' awareness and understanding in three ways...

1. Overview
- Understand why this topic is important for every school, whether you know or don't know that there are members of the LGBTQIA community in your school currently and in the future
- Learn how true community and connection can only flourish when ALL people are acknowledged, valued, and included

2. Experiences
- Hear the words of children, as well as parents and staff members, highlighting what specifically helps LGBTQIA and non-gender conforming individuals and family members feel welcome in a Montessori school and how that could be improved

3. Application
- Hear some of the ways that inclusive language and attitudes are continually evolving, and learn how you can be part of the conversation
- Learn what specific policies, procedures, and communications (written and spoken) are inclusive of all members (and potential members) of the school community, regardless of family structure and gender expression.

---
Workshop Title:
Break out of the "Func" – An engaging workshop inviting you to move beyond the functional activities of Practical Life and into the "Practice for Life" exercises.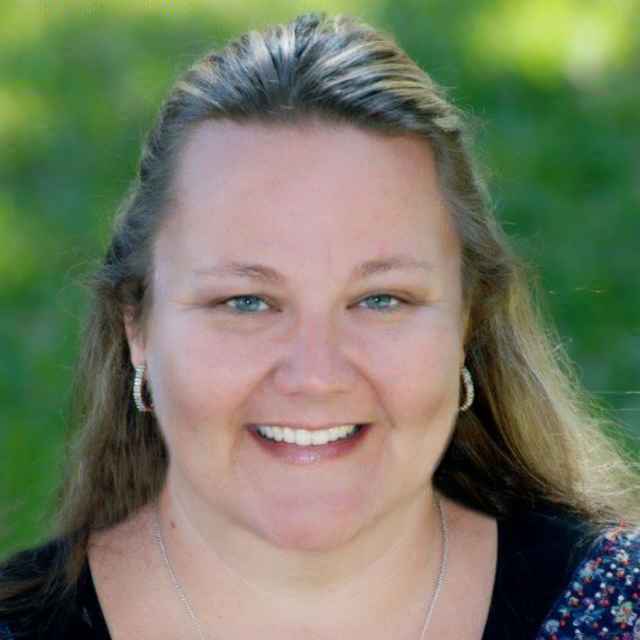 Presenter:
Natasha McKenzie
Biographical Information: As an Early Childhood educator with a Master's in Education and a concentration in Montessori Studies from Plymouth State University in New Hampshire, Natasha's Montessori journey has taken her around the world. For the better part of 20 years, Natasha has called Asia home, and has taught and supported the Montessori movement in places such as China, South Korea, Tibet, Thailand and Vietnam. Now settled in St. Augustine, Florida, Natasha has started her own Montessori consulting company while maintaining close ties with her students and colleagues in Shanghai and Chengdu, China.
In addition to her connections to Asia, Natasha is currently the Site Director for Seacoast Center Montessori Teacher Education Program, an instructor and field supervisor for the Northeast Montessori Institute, a co-facilitator in the AMS Instructor Academy, and a school consultant.
Target Level:
Children's House
Target Experience of Attendee:
All Experience Levels
Presentation Abstract:
Break out of the "Func" – An engaging workshop inviting you to move beyond the functional activities of Practical Life and into "Practice for Life" exercises.
Attendees will be able to distinguish the difference between functional Practical Life exercises and applied Practical Life exercises in the Early Childhood classroom.
Attendees will develop an appreciation for the intersection of culture and community in the Practical Life area.
Attendees will recognize the importance of real-world applications of Practical Life that will serve the children in their community as skills for life.
Pouring, Spooning, Tonging, oh my! Are you tired of the same cycle of lessons: pouring with two hands, pouring with handles, teapot pouring, pouring with a funnel… or maybe you have herds of 4-year-olds who like to hide out stringing beads all morning?! How do you respectfully invite that 5-year-old child who has passed the sensitive period for tweezing back to this work as an aid to writing? If you have ever asked these questions during the day, this workshop is for you.
Join Natasha, as she shares some ideas that will help you break out of the "func" and away from the "one and done" Practical Life exercises and into an integrative approach to Practical Life with an emphasis on the culture and community. Natasha will revisit our understanding of Practical Life and reinvigorate our approach to implementing everyday living skills that serve both the personal and social needs of the child. Through her own experiences as an Early Childhood Guide and Teacher Trainer Natasha will lead our 75 min session through PowerPoint presentation, live demonstrations, and opportunities for shared reflections from the group.
---
Workshop Title:
Living the work: Opportunities for social organization with (and without) the residence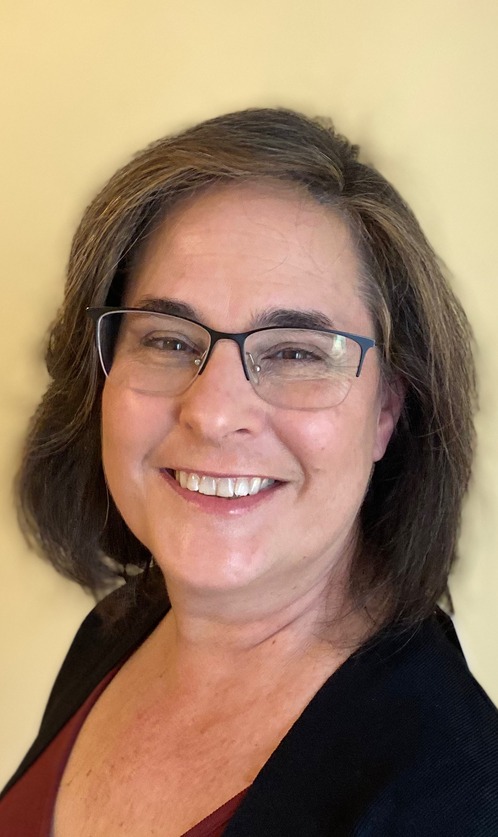 Presenter:
Tina Booth
Biographical Information: Tina Booth has worked in public and private Montessori adolescent communities since 2001. She is trained at the 6-12 and 12-18 levels, holds a BA in archaeological studies from Boston University, and an MA in anthropology from Northern Arizona University. She has worked as a presenter, advisor, and Course Director for the AMI-NAMTA Orientation to Adolescent Studies, and is currently the Director of Adolescent Training at Train Montessori in Denver, Colorado. Tina is interested in technology, digital humanities, issues of equity, inclusion, accessibility, and methods of building resiliency for both children and adults in Montessori environments.
Target Level:
Adolescent
Target Experience of Attendee:
All Experience Levels
Presentation Abstract:
In the Appendices of From Childhood to Adolescence, Montessori proposed that the adolescent should leave home and live in a "center for work and study" in the countryside not far from town. Living in residence allows the adolescent to have an extended experience caring for themselves, for others, and for the environment. Social organization must be lived to cultivate social independence. But what if our communities are not residential? How can we prepare the environment to make concrete, through purposeful and developmental work, the experience of interdependent social organization? This interactive workshop will explore the social and developmental context of work in a non-residential adolescent setting. the spaces we have at our disposal
How to advocate for these essential basic needs
---
Workshop Title:
MPPI and the Montessori Advocacy Landscape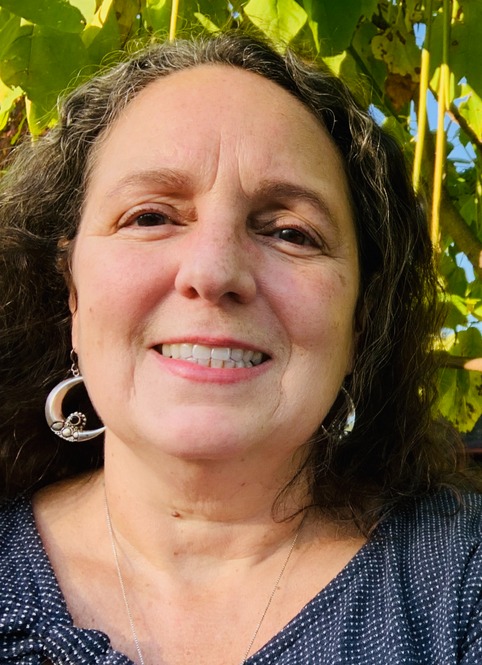 Presenter:
Denise Monnier
Biographical Information: Denise Monnier is a Montessori parent, advocate, and advocacy coach, striving for public policy that supports universal access to Montessori education. More than 15 years of teaching in and leading Montessori schools made her deeply aware of the need for equity in and access to high quality education. Denise's journey into education policy began when she founded an early childhood outreach program, securing funding for families to access Montessori early childhood experiences. As a head of school and through her involvement in the Association of Illinois Montessori Schools where she currently serves as Executive Director, her advocacy efforts turned to statewide and national advocacy. Her work with MPPI is centered around supporting our state advocacy groups and equipping them with the tools and training they need to be effective advocates for children.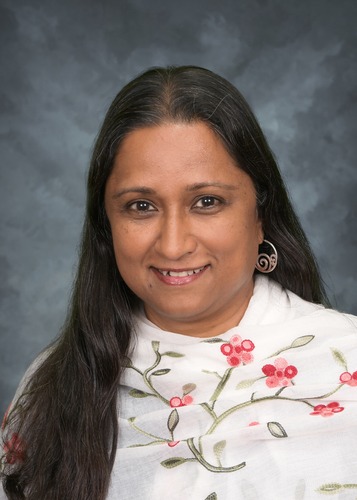 Presenter 2:
Vyju Kadambi
Biographical Information: Vyju is a Montessori parent, educator, school founder, previous head of school and has worked in both private and public Montessori schools. Vyju is passionate about improving access to high quality Montessori schools. She has worked in Montessori schools in Indiana, Texas and DC. While in Indiana, she served as the advocacy lead for the state and has worked on supporting Montessori schools through policy and rule challenges. She was an integral part of the team that developed the Validation project. She strongly believes in building coalitions and partnerships whenever possible. Her work with Montessori Public Policy Initiative centers around supporting state advocacy leads in their work.
Target Level:
Administration, General
Target Experience of Attendee:
All Experience Levels
Presentation Abstract:
MPPI is the policy arm of AMS and AMI-USA and is THE source for all things policy and advocacy related in the Montessori community. Montessori Schools of Massachusetts is the advocacy organization for Massachusetts Montessori schools. This introductory session provides an overview of everything our MPPI staff and state representatives have learned and over 7 years of organized advocacy work in the areas of child care licensing regulations, Quality Rating and Improvement Systems, Montessori teacher credential recognition of all kinds, and Universal Preschool.
We will share specific information about the advocacy successes MSM has achieved including recognition of the Montessori teacher credential and the MSM Validation process, and current opportunities in MA for Montessori to play a larger role in state progress. If you are hoping to get your feet wet in advocacy work this session is a great place to start.
---
Workshop Title:
Art Expression in Elementary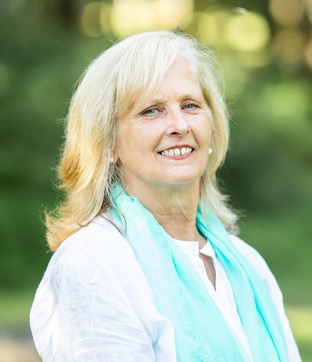 Presenter:
Kathleen Gasbarro
Biographical Information: Kathleen is currently the Head of School at Woodside Montessori Academy in Millis, MA. She started her journey in Montessori when she was looking for a school for her children and began working as an assistant in the Early Childhood environment. She now holds an EC credential as well as an EL1 credential. She earned her Master of Education in Instructional Technology from Lesley University. Kathleen has presented at several AMS conferences in the area of technology integration, robotics, fractals and beekeeping in the Erdkinder. She has also presented on topics of art and mindfulness.
Kathleen is an instructor and field supervisor for Seacoast Center Montessori Teacher Education Program. She has taught throughout the United States, China and Ghana. Kathleen has a passion for the integration of all things technology, art and especially beekeeping.
Target Level:
Elementary
Target Experience of Attendee:
All Experience Levels
Presentation Abstract:
Pablo Picasso said, "Every child is an artist." As educators, we might hear, "Is this good? Am I doing it right? I can't do this!" The goal of this workshop is to guide participants to facilitating a no fail, integrated approach to art. Creating or "making" art can be part of a child's daily experiences, however not every adult feels confident. In this workshop, Kathleen will share examples of art goals for both Lower and Upper Elementary environments.
Participant Outcomes
Gain an understanding of different ways to inspire students to develop artistic expression within the Montessori curriculum
Enhance understanding of experiential art lessons
Understand that integrating art experiences can be successful for the child and the teacher.
Afternoon Workshop Option, 1:40pm - 2:40pm
Workshop Title:
Growing in the Rain: A Montessori Wellness Perspective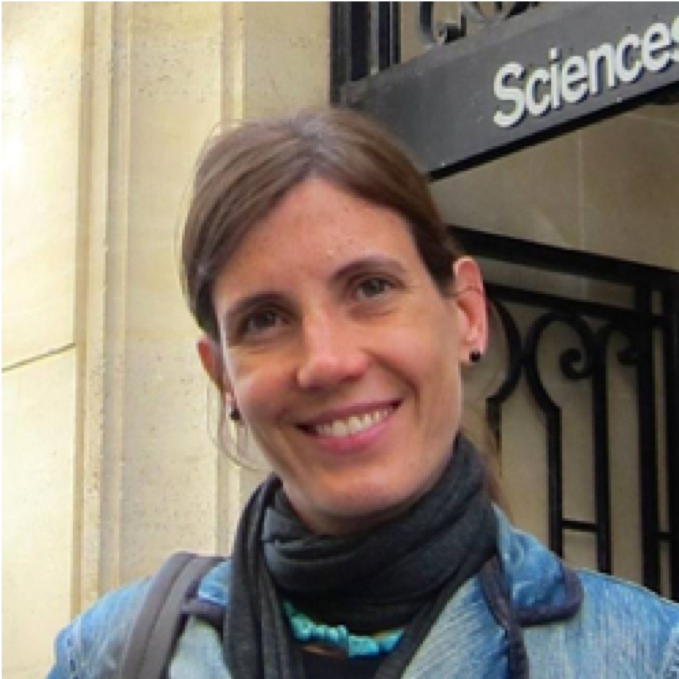 Presenter:
Barbara Murphy, PhD
Biographical Information: Passionate about education, Barbara holds a PhD from Northwestern University and a Montessori certificate from CGMS. As the mother of two while living in Milan, Italy, she fell in love with Montessori. After moving to Miami, Florida, Barbara founded Montessori Gym, with the vision of supporting wellness through movement in Montessori.
Target Level:
General
Target Experience of Attendee:
All Experience Levels
Presentation Abstract:
As we walk in the rain of recent and current challenges, it is time to prioritize the physical, mental and socio-emotional wellbeing of children and adults alike. For this, movement is key, as a form of self-care and a foundation for wellness.
In this presentation, we will explore how to turn today's challenges like social distancing into learning opportunities in areas like self-care, nature connectedness and solidarity, while also building physical literacy the Montessori way. And we will see how the further incorporation of wellness-related concepts and activities into the learning experience can help us all better navigate life in uncertain times.
---
Read about additional workshop options

Workshop Title: What does 0-3 Montessori training have to teach us about the adolescent?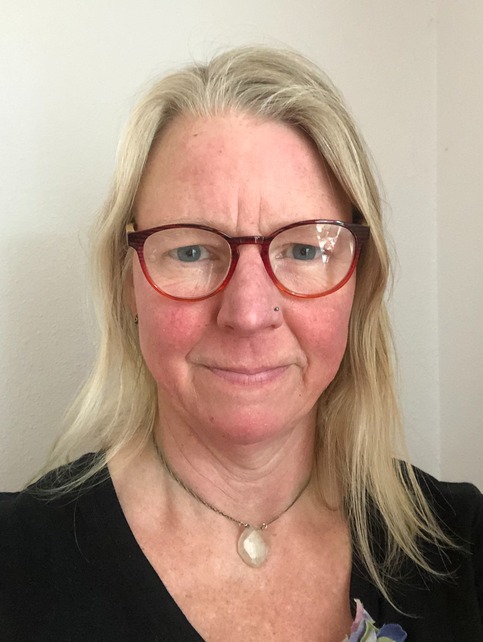 Presenter: Jennifer Wyld

Biographical Information: Jennifer Wyld began her Montessori journey as a classroom assistant in a primary classroom in Austin, Texas. In over twenty years, she has served a variety of roles in Montessori schools and has trainings from AMI as a Montessori Elementary guide (ages 6-12) and from both AMS and NAMTA as an adolescent guide (ages 12-15). And recently completed the Assistants to Infancy training through AMI (ages 0-3). She has a BA in Latin and an MA in Geography with an emphasis on environmental education, as well as an MEd in Montessori elementary education. Jennifer started the Montessori middle school program at Ridgeline Montessori Public Charter School in Eugene, Oregon, where she worked for 7 years. Outside of the classroom, Jennifer has offered parent education sessions, professional development for educators, presented at local, national, and international conferences, as well as taught undergraduate and graduate level courses. After leaving Ridgeline, she returned to graduate school at Oregon State University, pursuing a PhD in Free Choice Learning. Her dissertation research focused on how participation in an after-school game design program impacted adolescent identity around STEM (science, technology, engineering, and math). Much of her work in academia has focused on issues of equity in educational opportunities, alternative educational experiences, and the emerging Maker education movement. Since grad school, she has returned to Montessori, working as an adolescent guide in Math, Science, and Social Studies at Cascadia School Montessori, as a course assistant for Montessori Elementary training at Montessori Northwest, and now as the Director of Academics at Lewis and Clark Montessori Charter School.

Target Level: Adolescent

Target Experience of Attendee: All Experience Levels

Presentation Abstract: It is often mentioned in Montessori training that there are parallels between the first plane and third plane of development. In this session, we will dive deeply into this topic and learn how insights from the first plane can help us create more developmentally appropriate environments and communities for the third plane students. Drawing on the "Child Neuropsychology" album, unique to the Assistants to Infancy training level, Jen will share what she learned during the training she recently completed that will help you in your big work with adolescents. We will use short lectures, breakouts, and brainstorms to make the most of our time together so you leave with some practical ideas you can implement right away.
---
Workshop Title:
Celebrations!​ A look at ways to embrace the holidays in your Infant/Toddler Community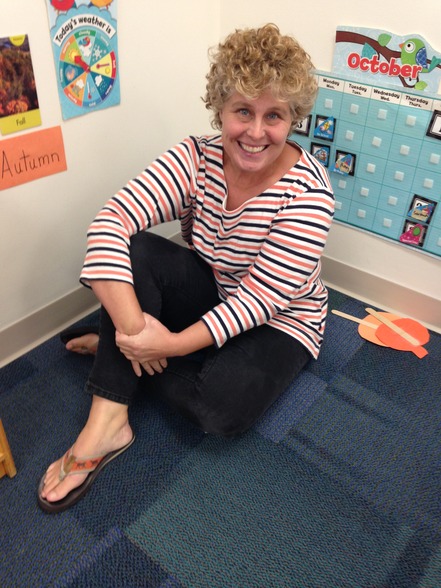 Presenter:
Cristina Valente
Biographical Information: Cristina Valente is the Lead Toddler Teacher at the Concord Montessori School in Concord Massachusetts. She is AMS-credentialed in Infant & Toddler from the Northeast Montessori Institute in Warren, Maine and has her Montessori Diploma from The North American Montessori Center in Vancouver, BC in Birth-3. Cristina is also one of the leaders for AMS live Connect Infant /Toddler Division. Cristina is also in the AMS Instructor Teacher Academy Program (Infant/Toddler Level).
Cristina has over two decades of experience teaching infants & toddlers and has been teaching Montessori for 12 years. Cristina has opened and developed a Montessori Infant Program and a Montessori Toddler Program at two different schools in the New England area. Cristina is a national speaker on literacy and pedagogy in a Montessori classroom and has given workshops at Montessori conferences across the U.S.
Target Level:
Infant/Toddler, General
Target Experience of Attendee:
All Experience Levels
Presentation Abstract:
There are many opportunities throughout the school year to teach children about different faiths and cultures. Weaving the holidays into your curriculum is a fun way to expose children to other people's faiths and cultures in a fun manner.​
Through works, stories and songs, children have a better understanding of the world and the community around them.​
Such activities also give children a chance to develop an understanding of why people have different beliefs and practices. ​
---
Workshop Title:
Fabulous Follow Up Formations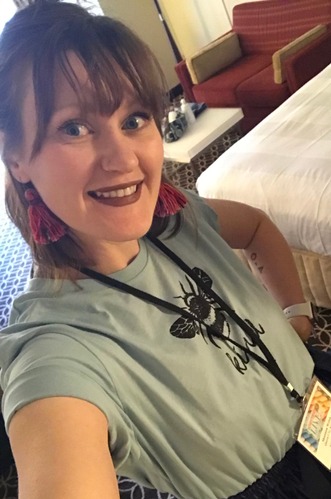 Presenter:
Shannon Welsh
Biographical Information: Shannon Welsh is a seasoned Montessori guide and presenter as well as an experienced crafter and artist. Her AMI training has been the foundation upon which she has built a vibrant community of learners at her current school, Hollis Montessori School in southern NH. In her spare time, she enjoys spending time with her two elementary-aged Montessori kids, usually in the kitchen or in nature!
Target Level:
Elementary
Target Experience of Attendee:
All Experience Levels
Presentation Abstract:
Has the finished work bin in your classroom gotten a little boring? Have you always wanted your elementary students to take their finished projects past plain drawings, maps, and graph paper? Participants in this workshop will build along with Shannon as we create some example three-dimensional follow up projects! Bring a few sheets of paper, a few sheets of colored cardstock, a glue stick, a pencil, a ruler, some colored pencils, and your imagination as we explore the ways in which elementary children can integrate the knowledge presented in lessons in fun and creative ways. We will spend some time discussing Montessori theory, essential supplies to have on hand in the classroom, and tips and tricks to helping children create their best, beautiful work.
PRESENTATION MATERIALS
In response to member comments after the 2008 Annual Conference we have created this section of the site for Keynote and workshop handouts and PowerPoint presentations. Presenters will be given the option to post their information here either before or after the conference date. All materials are provided in PDF, which can be viewed with Adobe Reader.
2022 Presentation Materials
Presentation materials will be posted as we receive them.
---
CONFERENCE CANCELLATION/REFUND POLICY
Refunds will be granted if the request is made in writing by December 26. Refunds after that date will not be considered.