MSM Annual Conference 2021
30 Years of Connecting Montessori Schools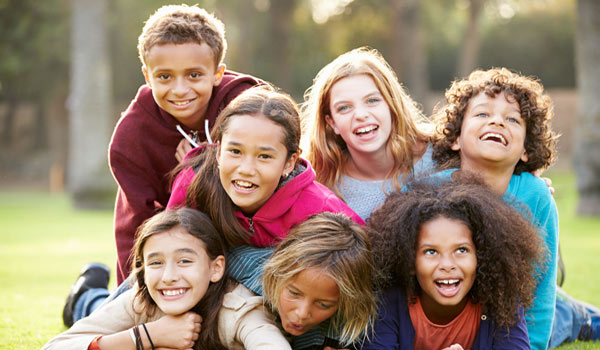 For more than 30 years MSM has been pleased to offer a high-quality conference experience for schools in the Massachusetts area. This year, we are adapting to the needs of the world around us and offering a virtual conference platform. Our conference, Interweaving Inclusion into our Montessori Practice, will feature: two fantastic keynotes of relevant topics to our lives and work, live workshops, leveled roundtable discussions, a virtual vendor space, and more.

The most important part of attending the MSM Annual Conference is the valuable information you take home to your community. The ideas and strategies you learn from workshops, roundtables, speakers, and exhibitors can be implemented back home in your own school.
---
Virtual, Vital, Valuable
We may be virtual this year but MSM has still put together a conference that will provide the same high-quality, timely, and valuable programming that we have become known for.
Two renown keynote speakers! One is this year's AMS Living Legacy!
Presenters who have made a significant impact with their work
Affordable and excellent value
Interactive, easy to navigate, virtual platform
Networking opportunities
Virtual vendors space
Professional development hours
---
Registration
Registration is now open!




Regular Registration Rate
Member Regular Registration Rate – $70.00
Non-Member Registration – $90.00

With the new format of a virtual conference comes a new registration platform. We wanted to point out a few differences in registration from past years.

1) MSM member schools will still receive a special discount. To receive the discount please enter the code sent to you by MSM. If you are a member and need the code please contact us at .
2) Member schools will also still received a 10% discount for registering five or more staff members. If your school will qualify for the discount, simply indicate "invoice me" once you finish registering and your invoice will be adjusted and sent to you.
3) You will need a unique email for each person registering for the conference (so you will not be able to use an admin email for everyone this year).




---
Schedule for the Day
9:00 a.m. Opening remarks from MSM President, Martha Torrence
9:15 a.m. Morning keynote, Liza Talusan
10:00 a.m. 11:15 Morning workshops
11:30 a.m. 12:45 Level specific roundtables
1:00 p.m. Afternoon keynote, Biff Maier
2:00 p.m. Afternoon workshops
---
Thank you to Our Conference Sponsors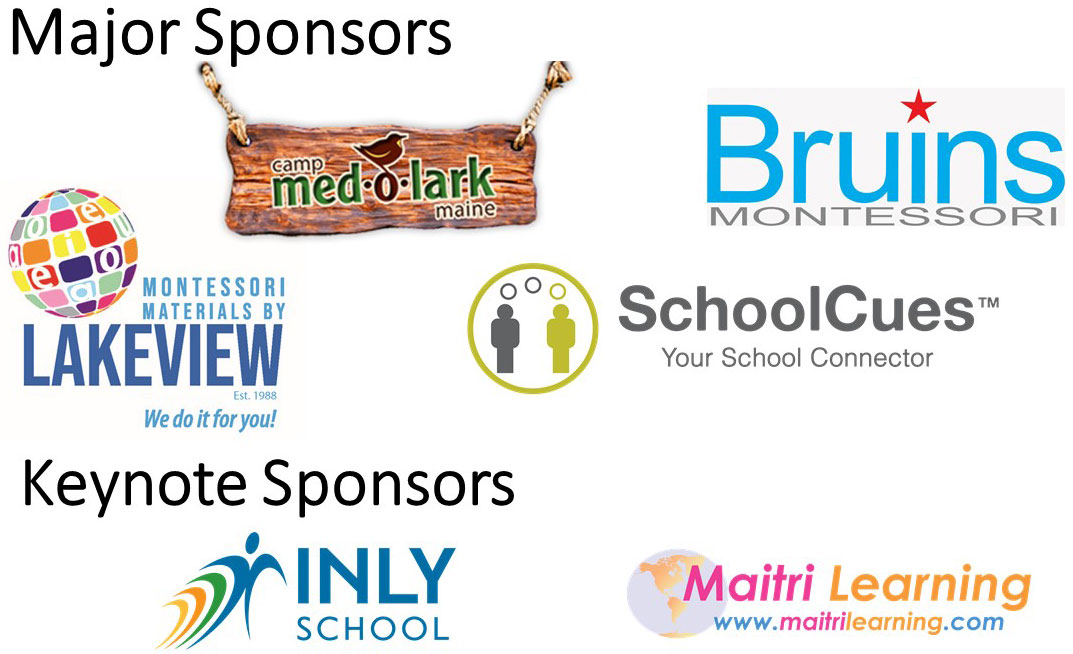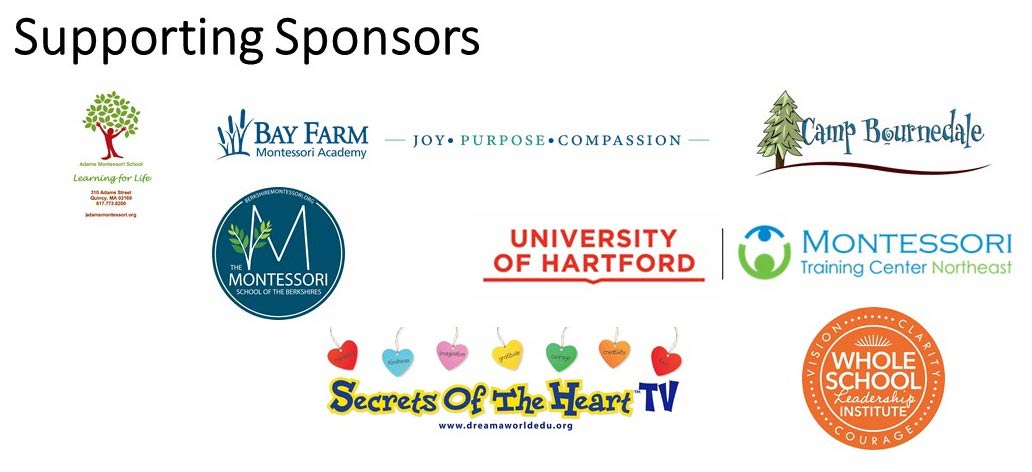 ---
Keynote Speakers for 2021
Morning Keynote Address: How does identity inform and impact our teaching, leading, collaborating, and learning?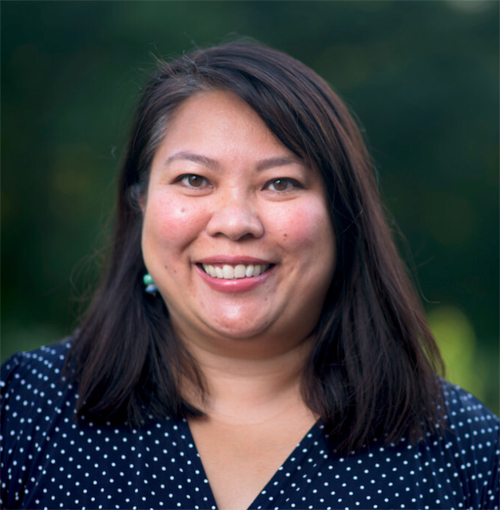 Presenter:
Liza Talusan
Biographical Information: Dr. Talusan earned her Bachelor's degree in Psychology from Connecticut College, a Master's Degree in Student Personnel Administration from New York University; a certificate in Human Resources; a PhD in Higher Education from the University of Massachusetts Boston; and her certified coaching credentials from the Institute for Professional Excellence in Coaching. Her scholarship has been published in peer reviewed journals, edited book collections, online platforms, and she has been featured on several podcasts and interviews related to education, identity, and inclusion. She serves on a number of national organizations focused on education and equity, and she has consulted with well over 175 schools, organizations, and corporations across the country. Currently, Dr. Talusan is a faculty member at the University of Massachusetts Boston where she teaches graduate level courses focused on leadership, equity, and justice.
Target Level:
General
Target Experience of Attendee:
All Experience Levels
Presentation Abstract:
Join Dr. Liza Talusan, a nationally recognized speaker, educator, leader, and scholar exploring issues of identity, making the connections to our work, and how to best engage learners around these issues. You will develop an action plan learning how to integrate diversity, inclusion, equity, and justice into your classroom lessons, meetings, and community connections sustaining lifelong learning in this work.
---
Afternoon Keynote Address: Renovating Montessori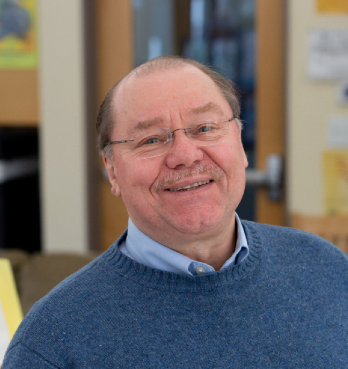 Presenter:
Biff Maier
Biographical Information: William (Biff) Maier is Director of Faculty and Curriculum Development at the Lexington Montessori School in Massachusetts. For many years he served as elementary curriculum coordinator at the Center for Montessori Teacher Education/NY, and he now co-directs the Montessori Elementary Teacher Training Collaborative (METTC) in Lexington, MA. Biff also works with the Center for Advanced Montessori Studies in Vancouver, B.C. and the International Montessori Education Institute in Taiwan.
Involved with Montessori since 1974, Mr. Maier is a seminar presenter, consultant and mentor to Emerging Leader Fellows for the American Montessori Society. He co-directs the AMS Elementary Instructors Academy. As former Chair of the AMS Teachers' Section, he served on the AMS National Board of Directors.
Biff earned his B.A. in psychology from Duke University and his M.Ed. from Xavier University, where he also received his AMS Early Childhood and Elementary 6-9 credentials. He also earned an AMI 6-12 credential from the International Center for Advanced Montessori Studies in Bergamo, Italy.
Mr. Maier is married to a psychiatrist who practices privately in Arlington, Massachusetts, and they have two adult children who are Montessori graduates. Ida is a linguist and novelist living in Paris. Ted is a recent college graduate who is working in litigation consulting in New York City.
Target Level:
General
Target Experience of Attendee:
All Experience Levels
Presentation Abstract:
Education for peace has always been a central goal of Montessori education. We expanded its mission from calming our bodies to resolving our conflicts. The work for peace now demands that we critique our content and practices to include everyone, to root out bias, and to act for justice.
---
Morning Workshop Options
Keynote Workshop - Moving to Action: Making DEI work visible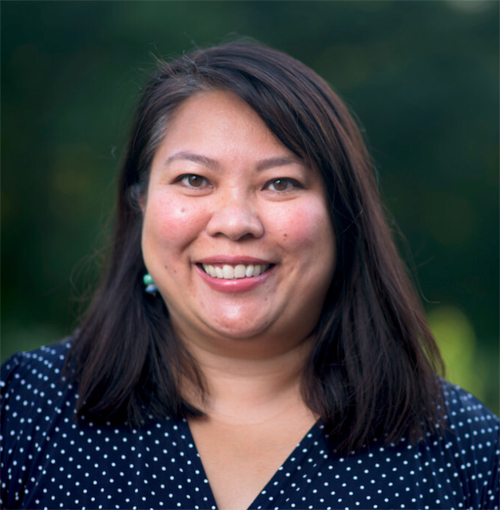 Presenter:
Liza Talusan
Target Level:
General
Target Experience of Attendee:
All Experience Levels
Presentation Abstract:
Building from this morning's keynote, join Dr. Liza Talusan as we take the tools from the workshop and begin building our own identity-conscious practice. What new opportunities exist because of our awareness building? What are our next steps? What is the "do-now"? This session focuses on building action for tomorrow and for your life-long learning.
---
Keeping Montessori Philosophy Alive in these Times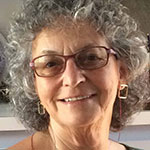 Presenter:
Sandra Wyner Andrew (BS, M.Ed, CAGS)
Biographical Information: Sandra, a native South African, has been a teacher, mentor and administrator. Starting out as a science teacher in a British public school, she moved to Montessori Elementary Education, gaining an AMI Montessori Elementary Certification in Bergamo, Italy, after which she immigrated to the United States. After working in private Montessori schools for many years, in the USA and Australia, she was involved in the development of the Zanetti Montessori Magnet Public School in Springfield MA, an urban public school with a racially and socio-economically diverse population for students ages 3 to 14, at first as the Montessori Mentor/Instructional Coach and then as its Principal. After leaving Springfield Public Schools Sandra taught an online Master's program for Montessori credentialed students at the College of St. Catherine, was a course instructor for the Southwest Montessori Training Center and worked as a Montessori Educational Consultant. Presently she is a Montessori Specialist for the National Center for Montessori in the Public Center. Sandra also holds a Certificate of Advanced Graduate Study in Education Administration and an AMS Montessori Administrator's Certification.
Presenter:
Gretchen Browne-Courage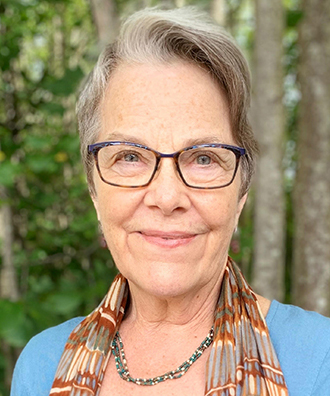 Biographical Information: Gretchen Courage is the Assistant Head of School for Education at Amherst Montessori School. She has been a Montessori educator since she was 22 years old. She has had experience in both public and independent Montessori schools, teaching children, training teachers, administrating, and consulting in schools. She especially loves the Montessori math curriculum. She holds an AMS Primary credential from Ithaca and her Administrators credential from St. Catherine's, along with a BA from Boston University and MA from Goddard College where Rosa Packard was her mentor. She is a certified yoga teacher and enjoys discovering the connection between Montessori philosophy and yoga and meditation.
Target Level:
General
Target Experience of Attendee:
All Experience Levels
Presentation Abstract:
In these times of COVID-19 teachers are being asked to adapt more than ever before. Our environments are restricted, and our flexibility is being called upon. As we address the needs of all learners, we ground ourselves in Montessori's respect for the individual child. In this workshop we will be addressing the need to go back to foundational philosophy so that it can direct our work. Ideas will be shared, and practical tips will be given. Similar and differing underlying goals for early childhood and elementary classrooms, along with creative ways of reaching these goals, will be discussed.
Presentation will include a Power Point including quotations, videos, photos, and key points with a synchronous narration by the presenters. Attendees will be engaged in individual reflective writing, small group, and whole group activities. Collaborative discussions in breakout rooms are included. We will end with a question and answer session. Learner outcomes are:
Revive our commitment to Montessori philosophy
Reduce our overwhelm feelings from environmental restrictions due to COVID-19
Replenish our tool box with new ideas
Note: We will not be addressing virtual teaching, but in person teaching with restrictions
---
Nourishing Sensory Integration through Movement in Toddler Programs
Presenter:
Marcia S. Hubelbank
Biographical Information: Marcia has been working with and learning from young children for over 35 years. Her practice is dedicated to furthering the understanding of child development; supporting the parent/child relationship; and infant toddler teacher training through the Montessori philosophy, and other best practices.
Over the years Marcia has had the privilege to work in both Montessori toddler and early childhood programs as well as facilitate Montessori-based parent child playgroups, parent child coops, and parent support sessions. She has been an infant toddler Montessori teacher trainer in the US for 10 years.
People who have inspired her practice, include Jeanine Fitzgerald, the late Fred Rogers, Virginia Varga (one of the founders of the first Montessori infant toddler teacher training programs in the US), Sr. Leonora Esnard, who guided her toward developing positive parent connections, and the late Sr. Anthonita Porta who said "Every child, every human being, has within them the person they are to become. We are all becoming. Every one of us."
Target Level:
Infant/Toddler
Target Experience of Attendee:
All Experience Levels
Presentation Abstract:
Toddlers innately show us what they need to optimally thrive. Research, and our common sense, shows that they NEED to move (and need to do so more than just to "get their energy out".) Long before modern day neuroscience Dr. Maria Montessori recognized this need as one of the sensitive periods. When we are sensitive to this most important basic need we support health, trust, confidence, capabilities, and more!
This workshop will address:
The importance of integrating sensory-related activities every day
How to prepare oneself to minimize inner obstacles
How to prepare the physical environment to maximize the spaces we have at our disposal
How to advocate for these essential basic needs
---
Making Math More Approachable for All Our Students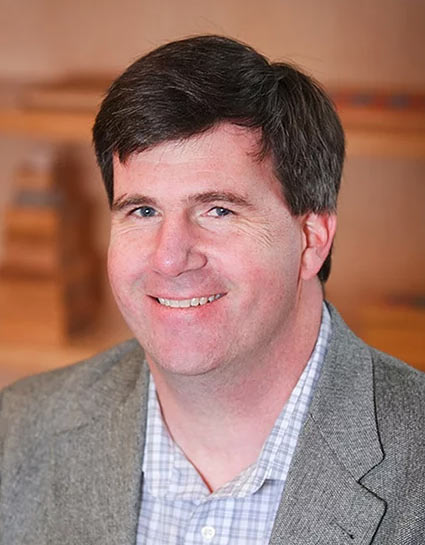 Presenter:
Michael Waski
Biographical Information: Michael Waski has worked in both public and private Montessori adolescent communities since 2000. He holds the AMI Elementary diploma from Bergamo, the NAMTA Orientation to Adolescent Studies certificate, a BS in elementary education from Kent State University, and an MA in educational administration from California State University San Bernardino. He has written several books about teaching Montessori mathematics to adolescents, has been a lecture at the AMI/NAMTA Orientation for Adolescent Studies since 2009, and has given talks to Montessori practitioners around the world. After working with adolescents for nearly 20 years, Michael is now the Director of the Math Institute.
Target Level:
Elementary, Adolescent
Target Experience of Attendee:
All Experience Levels
Presentation Abstract:
Many students do not go into fields such as science, technology, engineering, and medicine because they do not have the necessary math backgrounds to support their passion for these areas of study. This often happens not because of the content, but because of student attitudes toward the subject, which often disproportionately effects certain groups in our population and thus creates barriers to advancement in our society. We can begin to effect change in a demonstrable way by altering our approach to math education. This workshop will examine how we can strengthen our methodology, focus, and classroom structure in order to begin to close this gap, and thus provide more opportunities for all our students.
---
Afternoon Workshop Option
Keynote Workshop: It's Elementary, This Fight for Justice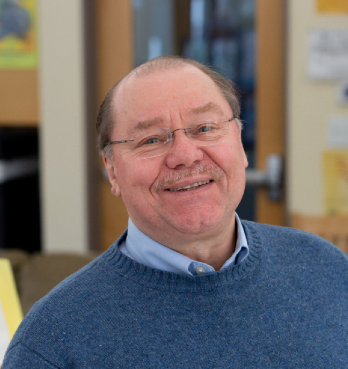 Presenter:
Biff Maier
Target Level:
Elementary
Target Experience of Attendee:
All Experience Levels
Presentation Abstract:
In this workshop we will take a critical look at traditional Montessori elementary curricula. Using Louise Derman-Sparks' four goals for anti-bias education (identity, diversity, justice and action), Mr. Maier will identify specific lesson content and delivery changes that promise to make our classrooms inclusive, rooting out bias, and encouraging actions for justice.
---
Unlearning to Learn: Building Blocks of Racial Literacy and Antiracist Practice for Educators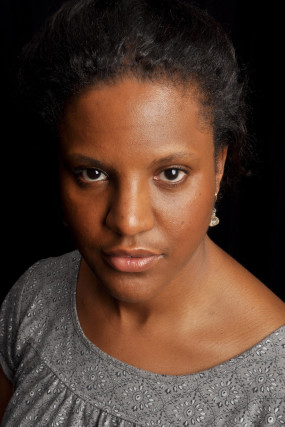 Presenter:
Francie Latour
Biographical Information: Francie Latour is a racial justice educator, group facilitator, and writer whose work explores race, culture, identity, and belonging. She currently serves as Director of Diversity, Equity, and Inclusion at Inly School, a Toddler – Grade 8 Montessori school in Scituate, Massachusetts. She is also co-founder and co-director of Wee The People, a Boston-based social justice project that delivers high-impact programming for children, parents/caregivers and educators.
Francie's writing has been featured on National Public Radio, the Today show, The Root, and the Boston Globe, where she was a journalist for 12 years. Her debut children's book, Auntie Luce Talking Paintings, was named a 2018 Kirkus Reviews Best Picture Book.
Born in the US from Haitian parents, Francie lives in Boston with her three kids, ages, 16, 13, and 11.
Target Level:
Children's House; Elementary; General
Target Experience of Attendee:
New Teachers/Administrators; Experienced Teachers/Administrators; All Experience Levels
Presentation Abstract:
Kids notice a lot about the world – including race, inequity, and injustice. They sense that these things matter, and they have questions many of the adults in their lives are not prepared to answer. Meanwhile, a growing body of research tells us that children begin to notice and assign meaning to skin from the age of 2, making racial literacy from an early age critical.
How do we meet students and each other in this teaching and learning?
This workshop will explore the barriers that prevent us from talking about race and racism with kids, examine the social science of race awareness in children, and identify strategies to start and sustain antiracist conversations and action with kids. Learning objectives:
Build racial literacy
Problematize Whiteness and White supremacist culture
Examine and disrupt dominant narratives around race and racism
Apply racial justice framework to engage students in conversations about race and racism in real time
---
Looking Forward to Montessori Life after COVID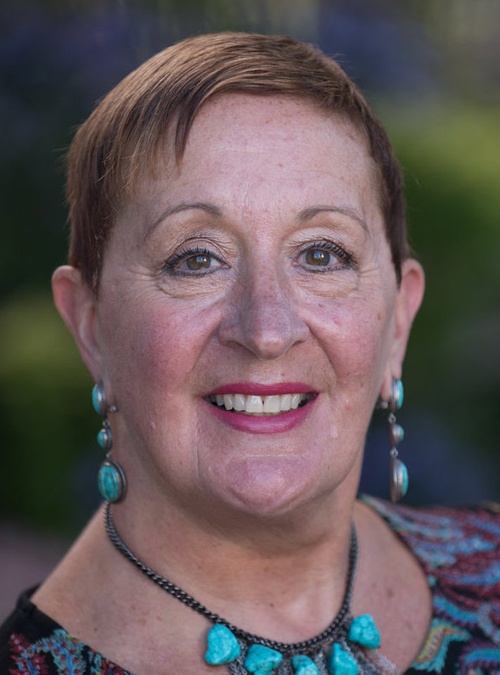 Presenter:
Donna Milani Luther
Biographical Information: An arts and creativity educator for over forty years, Donna is currently Head of Inly School, an all gender independent Montessori day school in Massachusetts for students ages 2 – 14. She is a member of the faculty of the Creative Education Foundation, where she has taught a variety of courses over the past thirty years. As an adjunct faculty member at Lesley University, she has taught in the national and international M.Ed. program for Creative Arts in Learning. She has presented at conferences throughout the United States and in Brazil, China, South Africa, and Israel. Donna is founding director of Summer Stars Camp for the Performing Arts, which has been funded over the last twenty years by The Britney Spears Foundation, The Jonas Brothers Foundation, 50 Cent's G-Unity Foundation and the American Idol Foundation.
Target Level:
Administration; General
Target Experience of Attendee:
All Experience Levels
Presentation Abstract:
We've been heads down, and all hands-on deck to make this school year work in our communities. Will the pendulum swing fully back to 2019? What is next? What have we learned? What pieces might we take forward? How might we spend some time designing the future, as opposed to being handed the future?
Join this engaging conversation and interactive workshop, to look forward and design our schools for the future!
---
First Impressions, Unraveling Bias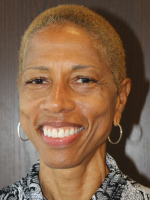 Presenter:
Jeanae Beal
Jeanae Beal is the Senior Educator for WordSmooth's Harvesting Respect program. A presenter of the programs since 2002, her career spans 30 years from teacher to elementary principal to a central level administrator all in public education. She worked for Dallas ISD for 14 years (the last six as a principal); Cambridge Public Schools in Cambridge, MA for one year as an assistant principal; and Duncanville ISD for 15 years (five as principal, ten years as central administrator – ranging from special education director to assistant superintendent).
As a volunteer with the Greater Dallas Community Relations Commission, Jeanae provided diversity training for a number of organizations in the Dallas/Ft. Worth area, including United Way, the City of Coppell and Mesquite ISD. She received her Bachelor of Science degree in Elementary Education from Stephen F. Austin University in Nacogdoches, Texas and her master's degree from Prairie View A & M University. In her spare time Jeanae enjoys working out. Active in the Children's Ministry at Friendship-West Baptist Church, her life goal is to make a positive difference in the lives of people.
Presenter:
Patty Bates-Ballard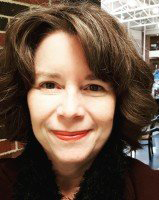 Biographical Information: Patty Bates-Ballard is Creative Director and Owner of WordSmooth, co-author of the book Navigating Diversity, and developer of the Harvesting Respect learning program. Previously the Diversity Director for the Greater Dallas Community Relations Commission, she has worked in the field of multi-cultural relations for over 20 years. Patty has written extensively on diversity, ecology, and wellness. She also develops grant proposals and marketing materials for a number of nonprofit organizations.
At a young age, Patty's faith inspired in her a passion for fairness and justice and a deep appreciation for the earth and its people. Her experience as a conflict resolution specialist, diversity trainer, mediator, racial equity advocate, and mother of two boys all contribute to her to focus on effective communication across differences. Patty's Harvesting Respect communications learning sessions help school districts, corporations, governmental agencies, and nonprofit organizations communicate effectively across differences. A volunteer docent for the African American Museum of Dallas, she received degrees in Psychology and Philosophy from Austin College.
Target Level:
General
Target Experience of Attendee:
All Experience Levels
Presentation Abstract:
How open-minded are you? First Impressions | Unraveling Bias is an engaging learning session that helps raise self-awareness about the assumptions we make and biases we carry without even realizing. Veteran educator Jeanae Beal leads an interactive exercise and shares memorable stories from her 30 years of education experience to explore the questions, "How can assumptions and biases help and hurt us?" and "Is there such a thing as a positive stereotype? Then she takes participants through a 2-step process for unraveling bias using relevant examples.
---
PRESENTATION MATERIALS
In response to member comments after the 2008 Annual Conference we have created this section of the site for Keynote and workshop handouts and PowerPoint presentations. Presenters will be given the option to post their information here either before or after the conference date. All materials are provided in PDF, which can be viewed with Adobe Reader.
2021 Presentation Material
Nourishing Sensory Integration throught Movement - Set Your Intentions
---
CONFERENCE CANCELLATION/REFUND POLICY
Refunds will be granted if the request is made in writing by December 26. Refunds after that date will not be considered.